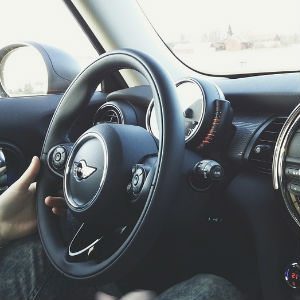 Find and compare Wifi and Bluetooth driving assistance systems. OBD 2 adapters to track and monitor driving and car diagnostics remotely from your Android or iOS device.
A new class of devices are being developed that capture your cars computer sensor data using your vehicles on-board diagnostic port (OBD II is available on cars built from 1996 on) and adds a layer of additional features on top.
These devices turn this information into a resource to help easily understand a check-engine light, adjust your insurance rate based on how/when you actually drive, and create added safety features through tracking and emergency response services.
The following Channel Guide will help you:
Get device and their app reviews. Determine if the adapter/dongle can work with your car model and your Android or iOS phone.

Filter based on monthly pricing, or by feature (theft tracking, api access, insurance or parental monitoring, etc).
Bluedriver Professional OBD2 Tool
Highlights
Trusted by mechanics and developed by Professional Engineers in North America

Smog Ready Check

Advanced test results (like misfire counts) for On-Board Diagnostic System Monitors.
OBD monitoring devices currently on the market
CarLock
Highlights
The CarLock Cloud will inform your emergency contacts via SMS if you had an accident. - Add backup SMS or call notifications (SIM card included)

Export your trips data to your computer with CSV or XLS export

CarLock actively monitors the health of your vehicle and alerts you in advance if your car battery is running dangerously low or is experiencing high battery drain.
Comparison Articles:
NYTimes: Picking Your Car's Computerized Brain - 11/19/2014 Winner: Automatic
Additional OBD2 Dongle Options
---
Standalone Apps
Another option is to pair a cheaper $11-$20 standalone Bluetooth or Wifi dongle from Amazon and then pair it with one of the following Apps.
Itunes
Android / Google Play
Consumer: Insurance Focused
Help cut your current insurance costs down, or pay for only how much you drive.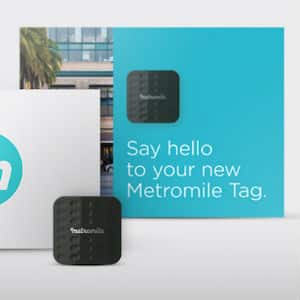 METROMILE
Metromile's pay-per-mile insurance offering saves low-mileage drivers a ton of money. All pay-per-mile insurance customers receive the Metromile...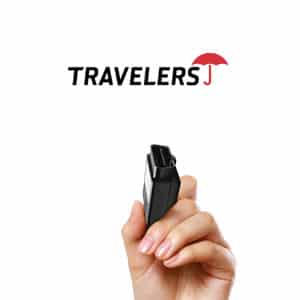 TRAVELERS INTELLIDRIVE
"As an IntelliDrive customer, you can save money if you are a low mileage driver. Getting started takes minutes and your first benefit starts as...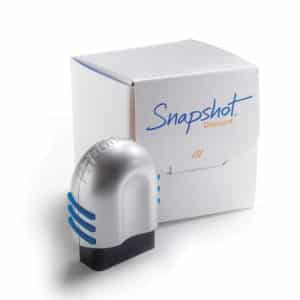 PROGRESSIVE SNAPSHOT
"This little device turns your safe driving into savings. It just makes sense—insurance should be based partly on how you actually drive, rather...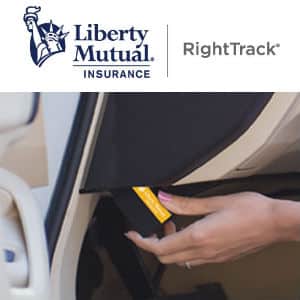 LIBERTY MUTUAL RIGHTTRACK
"Connect, drive and save with RightTrack from Liberty Mutual Insurance."
App Based:
Insurance Side Software
Amodo - "Our Driver Suite – Driver Copilot, enables all stakeholders in the automotive ecosystem to better understand how their products and services are being used, thus enabling better cross-sell and up-sell opportunities for businesses and optimized car ownership for drivers."
Enterprise fleet tracking products and services to provide access, track location and improve operational efficiency.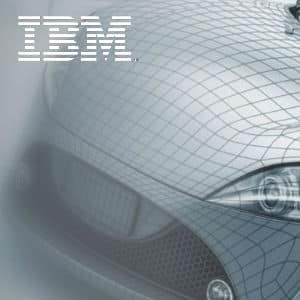 WATSON IOT AUTOMOTIVE
Deliver new service models to your customers by developing, manufacturing and maintaining connected cars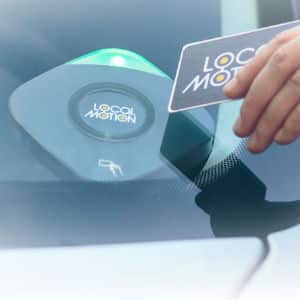 LOCALMOTION - BY ZIPCAR
"Share vehicles effortlessly, increase fleet utilization, and streamline operations with Local Motion's keyless access and web-based motor pool...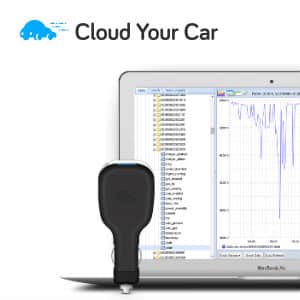 CLOUD YOUR CAR
"Cloud Your Car provides the tracking hardware with built-in GSM connectivity, cloud data processing platform and a set of online tools for...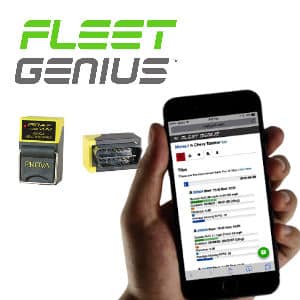 FLEET GENIUS
"Full featured fleet management with fleet maintenance software, fleet tracking and driver safety monitoring."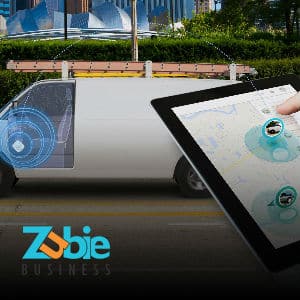 ZUBIE BUSINESS
Low-cost fleet tracking, made simple. Zubie includes always-connected cellular service, so you can stay connected to your fleet from anywhere.
Alliances
Open Automotive Alliance
"The OAA is a global alliance of technology and auto industry leaders committed to bringing the Android platform to cars starting in 2014."
GENIVI
"A non-profit industry alliance committed to driving the broad adoption of an In-Vehicle Infotainment (IVI) open-source development platform."
Projects
mHUD - An Ionic 2 Mobile heads-up display This app turns your phone in to a heads-up display for your car. It displays your current speed, rpm, and the road speed limit.
Ryan C. Gordon ("icculus") - OBD GPS Logger
Have a car older than 1996 without an OBDii port?
You can convert an older vehicle with an OBD1 to work with new OBD2 devices using an adapter like this one sold on Amazon for $15
Background Articles
Security Focused:
Resources
Sensor Types
The average American automobile include around 60 sensors (most of which are accessible from its on-board OBD II port.)
Road Condition Sensor
Magnetic Sensor
Vehicle Distance Sensor
Forward Obstacle Sensor
Blind Spot Monitoring Camera
Drive Recorder
Air Pressure Sensor
Steering Angle Sensor
Electronic Control Throttle
Vehicle Speed, Acceleration Sensor
Collision Detection Sensor
GPS Sensor
Now that we have covered the OBD2 device category. What about other Bluetooth car products?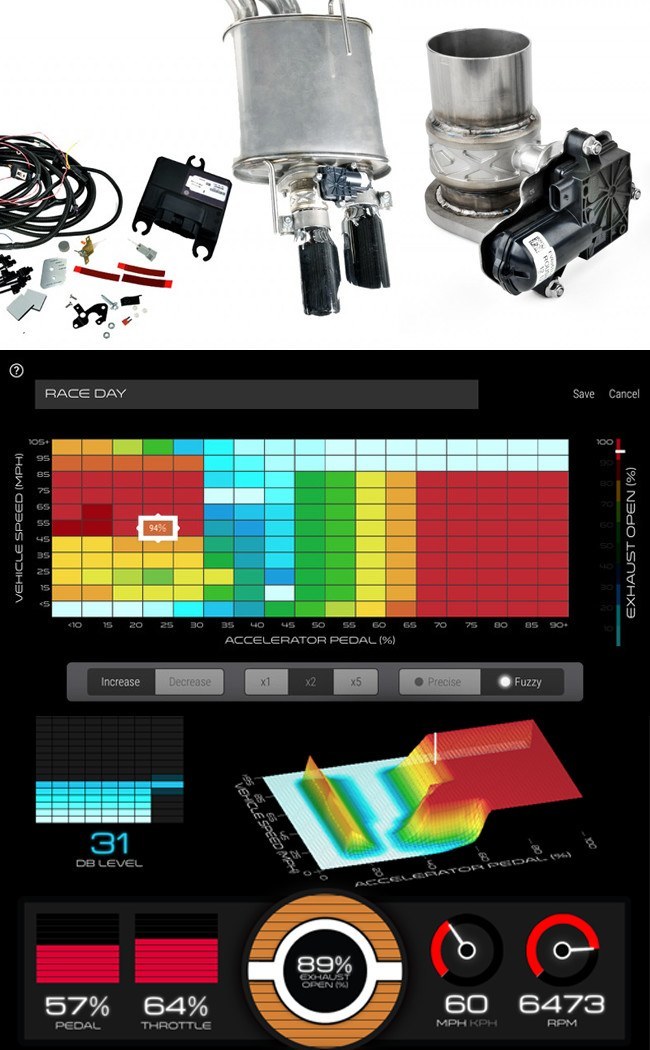 Roush Active Exhaust: Wi-Fi Exhaust System
Part of the vision of the Internet of Things is that it will usher in a world where every object around us is, to some extent, programmable. So far lightbulbs are the poster child for this concept, with brightness settings, strobing patterns, and millions of colors selectable through smartphone apps. A similar power of control over our surroundings is developing in other products, including some where you might not expect it — like car engines.
Roush, a company known for its high-performance vehicles and after-market parts, is now selling a $1700 Active Exhaust system that gives drivers control over the sound of a Mustang's engine. By opening or closing exhaust vents, the system can "tune" the engine from a quiet purr to a throaty roar. Car owners can choose from several preset modes, or create their own custom tunings, by attaching a Wi-Fi dongle to the vehicle's diagnostic port and connecting to the Active Exhaust system with a smartphone app.
Ultimately, this is just one of many ways that the IoT is allowing individuals to personalize their immediate environment. How these technologies will interact with community standards remains to be seen (or, as the case may be, heard).
Check out the video below to hear for yourself how Roush's Active Exhaust changes the sound of a car engine in real time.