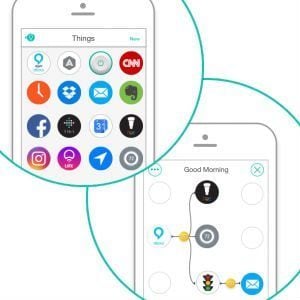 Smart Home Assistant / Connected Product Apps
Looking for a universal app to manage all of your connected devices?
The equation of one app required for every connected device you own not adding up anymore?
Below we take a look at an emerging number of smart home apps that integrate with a multiple connected products and allow you to set rules and workflows to manage them based on grouping actions, sensor readings, and your previous interactions with the devices.
The following guide will:
Help narrow down based on specific integrations
See app reviews for Apple Itunes/iOS and Android
Drill down on what products are compatible with each smartphone app
Smart Home App Comparison Guide
Who stands out with the best user interface and rules engines?
iOS: 3/5 (5 Ratings)
Android: 3.5/5 (182 Ratings)
Closed / Acquired
Thington (Acquired by Eero)
Stringify (Acquired by Comcast)
Gideon
Yeti
These apps unify your different smart home products into one app, but generally lack more advanced features like linking rule-sets together.
"Save time and control your world by connecting DO Button to Philips Hue, LIFX, Google Drive, Nest Thermostat, WeMo, Twitter, Evernote, Slack, and hundreds of apps and devices you use every day."
myHome Plus controls entire home in one app, full-feature supporting all Apple HomeKit accessories, Nest Thermostat, Nest Protect, Nest Cam, WeMo Switch, WeMo Insight, WeMo Light Switch, and WeMo Motion; and makes the days of switching apps to control different products over.
With ImperiHome, control your home automation systems and connected objects from a single and highly customizable interface.
Smart Door Locks
In the market for a smart door lock?
These connected home apps are tied to one device or hub at their core and have various levels of sophistication in terms of rules engines, schedule based interactions, etc
Experience the first voice activated home automation system for high-end homes.
Mosaic allows you to control both your smart devices and workflows through talk, chat and type platforms.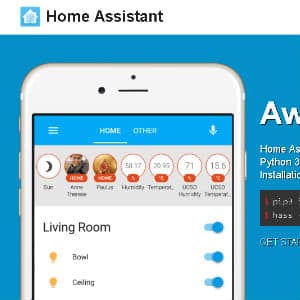 HOME ASSISTANT
Home Assistant is an open-source home automation platform running on Python 3. Track and control all devices at home and automate control....