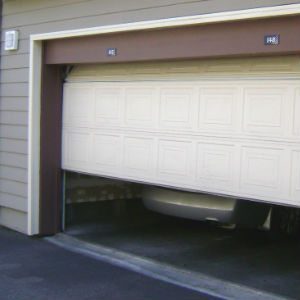 Best WiFi and Bluetooth Smart Garage Door Openers
Find and compare the best wireless garage door openers. Remotely control access to your garage from your Android or iPhone.
The wireless garage door opener is far older than the Internet, but today's connected technologies have added new capabilities for monitoring and sharing access to your garage from anywhere in the world.
With the help of mobile apps, not only will your smartphone replace your garage's remote control, but you'll also get reminders when you've left the door open, easily manage who can access your garage,, set rules for automatic opening and closing, and even monitor the garage via a video stream.
The following Channel Guide will help you answer the following questions
Which kind of smart connectivity do you need? WiFi, Bluetooth, or Cellular?

What are the customers saying about their installed smart garage door devices?

What are the cost comparisons?

Which kind of security key-in features best fit your lifestyle (such as keypad or code capabilities)?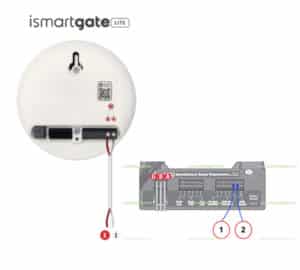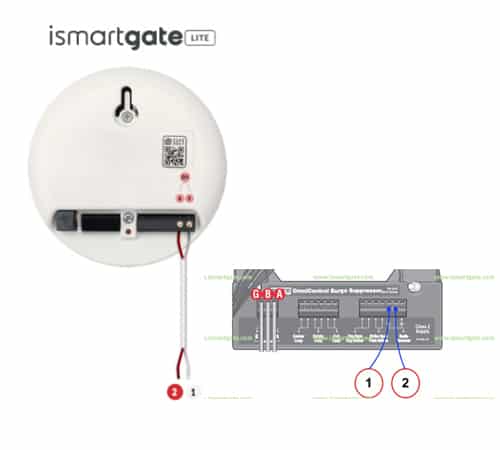 Retrofit
Add "smarts" to your existing door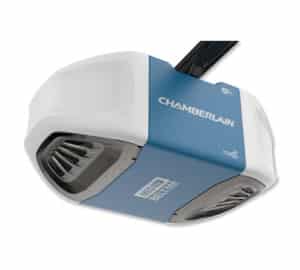 New Smart Door
Starting fresh for your garage?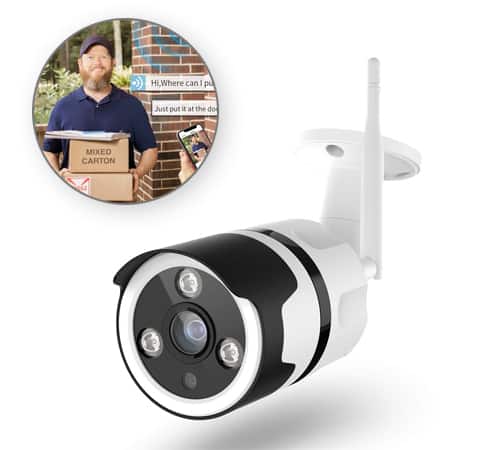 Integrations
Video Cameras, Open/Close Sensors, Smart Home Hubs & Keypads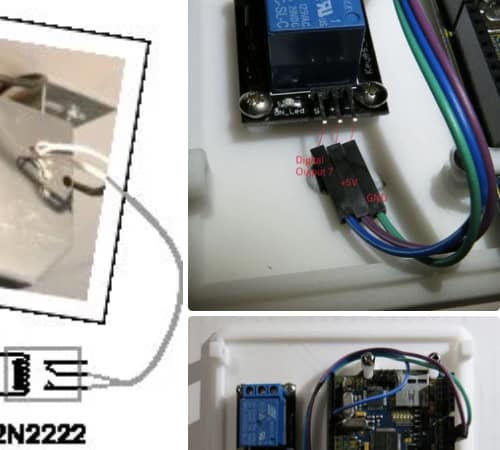 DIY
Geek out with an Arduino or other micro-controller solution

Smart Gate
Looking for a way to control and connect to your driveway access gate?
Smart Garage Door Openers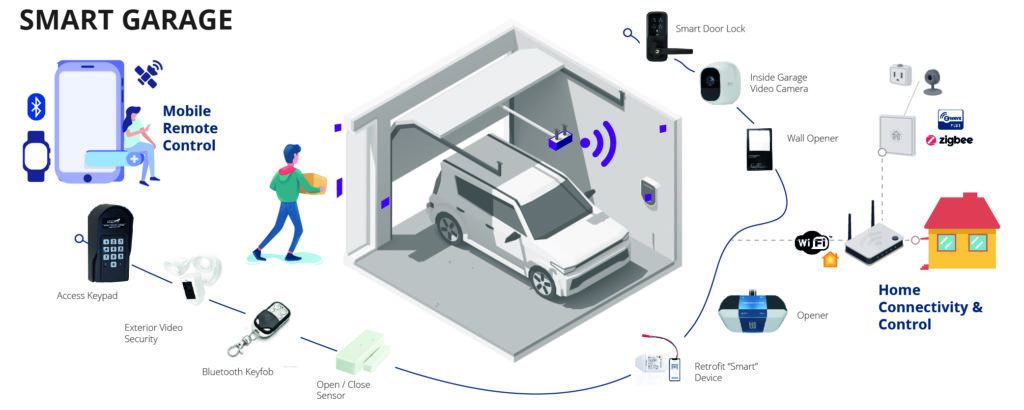 These garage door openers offer built-in connectivity. They can replace your old door opener unit to enjoy all the benefits of an iPhone- or Android-enabled garage.
Benefits:
Added security
Garages are often a target for thieves as they are typically easier to get in and out of and they know they can get away with valuable bikes, tools and anything inside a parked car.
Home Access
If you don't have a smart lock installed on your door, many people find it easier to give their kids and guests access to their homes via the garage. Having a smart garage door lets you do this remotely from your phone or desktop from anywhere in the world.
Automatic Opening/Closing
Many smart garage openers can work with your car directly or via your phones GPS and Bluetooth to automatically open the garage for you when you arrive or close it behind you when you leave. You don't have to wonder if you left the garage open during the day.
Safe Package Deliveries
If you are uncomfortable with letting delivery drivers inside your home, having the driver leave the package in the garage is an alternative option for keeping your package safe. Many smart openers will let you provide one-time direct access to your garage so that the driver can safely leave a package for you in the garage.
There is no one size fits all solution when it comes to picking out a smart garage door opener.
However, here are a few important questions to help you pick the best product.
Is your garage within range of your home router and get good Wi-fi connection?
- There are cellular gate options available, or you can use a Wi-fi extender
Do you want your smart opener to be a stand-alone upgrade, or do you wish to integrate it into a larger smart home or home security system?
Almost all of the options listed below will have their own open/close access apps. But not every smart garage door opener will be able to work with other smart devices, such as a video camera security system.
Features and add-on devices:
Apps
- Almost all of these solutions will have both an Android and iOS app from which to manage your door.
Integrations with smart homes devices and assistants
- Getting your door to work with Alexa, Google Assistant, Siri and smart home hubs like Wink and SmartThings is device dependent and each Assistant or Alexa Skill has different capabilities.
Video Cameras 
- Some models have built-in video cameras while others use add-on devices or third-party products in order to provide inside and outside visibility of your garage.
Two-way audio
- This is enormously helpful for security reasons. But it can also increase convenience, such as when you want to invite your children or spouse to come inside for dinner.
Keypad Access
- Grant access with a smartphone (using the product app) or with a code for a keypad mounted outside your garage.
Car Sensors
- Using either your phones GPS or an additional Bluetooth device (Like an OBD2) the doors can automatically sense your car and open it for your arrival
Door Sensors
- Know at all times whether your garage door is open or closed.
LED lights
- Some of the newer smart garage models have high-powered LEDs to light up your entire garage.
Smart Door Locks
- In addition to remotely opening/closing your garage door, lock and unlock your side access door for friends, family or package delivers.
ismartgate PRO Garage
Highlights
3 garage doors control with one device

Remote access and doors status alerts

Automatic open and close via GPS (using iFTTT)
Retrofit Smart Garage Controllers
Already have a garage door and looking to add some connectivity and remote control to it without replacing the entire controller mechanism?
Retrofitted smart garages work with what you've already got. With s simply installation, the devices below will allow you to hook into your existing garage door controller.
Note: Even though Chamberlain/Liftmaster/MyQ are all integrated under the same technology, they are pushing people to newer models in their product lines. For example, if a product is Security+2.0-enabled, they are incompatible for retrofit solutions.
| | | | |
| --- | --- | --- | --- |
| | Best opener to use with Homekit* | Chamberlain MYQ Openers | *Requires $99 extra hub |
| | Best opener for use with SmartThings | GoControl GD00z-4 $72 | |
| | Garage opener with top rated Itunes / iOS app: | MyQ | Itunes App (4.5/5 with 36,549 Reviews) |
| | Garage opener with top rated Android / Google Play app | MyQ | Android App (4.5/5 with 14,769 Reviews) |
| | Cheapest opener with good reviews: | GarageGate $49.95 | |
How Does Installation Work? 
Typically only need a screwdriver for tools
The device directions will have you plug two cables into the wiring input terminals of your garage door. Or, you may be plugging cables into your wired wall push button.
As a general rule, the directions with their schematics can look more intimidating than they actually are.
View the sample video below to get a feel for what the process looks like.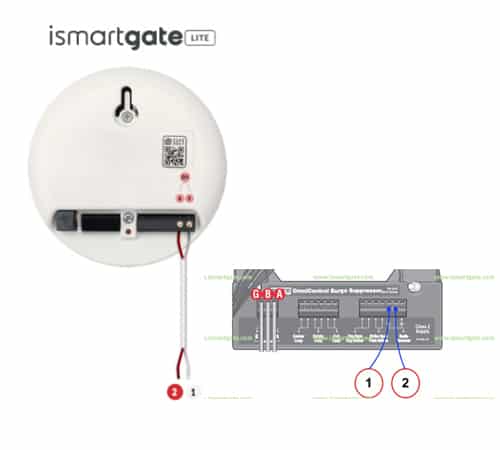 Aladdin Connect
Highlights
Monitor the door position (open or closed) and any change through the Aladdin Connect app or manually

One Door Control Module controls up to three doors

Access Open and Close History
Retrofit Smart Garages with Video Cameras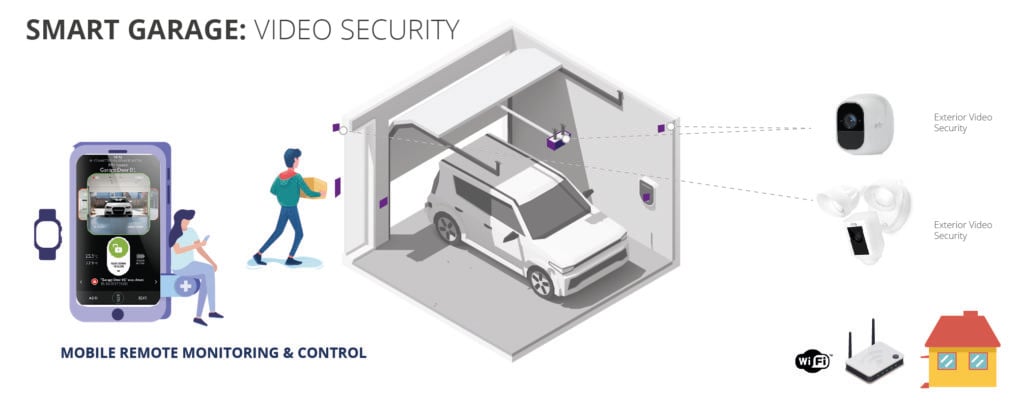 Keep tabs on both the inside and outside of your garage with these HD video monitoring systems. Use the system to verify who is asking for access and have video footage in case of a robbery or other incident.
If you live in an area with high crime - or you've had break-ins before - video footage can be a critical upgrade to your smart garage or retrofitted smart garage. However, when it comes to retrofitted smart garage options, many of the video components only work with certain brands. Be sure to confirm compatibility for the video camera before assuming that it will work for your opener.
Pricing for Video Footage
While all the products below offer video streaming, saving hours of footage to return to later one may require you to pay a monthly subscription.
Additional Features
Night vision
if you have a smart home where the garage lights turn on via motion sensors, this feature may not be quite as important. Otherwise, most crimes occur at night, and without the night vision component, your cameras may not help you see what or if anything is happening.
Infrared lights
These are extra lights that are not available to the naken eye, but they enhance the night vision footage.
Two-way audio
If you need to instruct a house-sitter or package delivery driver, this feature is especially handy.
Video recording
As noted above, this feature is typically limited without a monthly subscription.
Asante Garage with Video Camera
Highlights
No Monthly Fee

Video streaming

Night vision infrared lights
ismartgate Ultimate LITE Garage
Highlights
IP Camera: Night vision, two-way audio, HD definition, motion&sound detection

Remote access, video monitoring and door status alerts

Free smart home integration (no monthly fees)
ismartgate Ultimate PRO Garage
Highlights
Control of up to 3 doors and compatibility with wired sensors (for high traffic applications)

IP Camera: Night vision, two-way audio, HD definition, motion&sound detection

User management and video recording (optional)
Quick Links
Integrations with Apple HomeKit, Google Home, iFTTT, and Amazon Alexa (via iFTTT)
Merchant
$249.00 - Direct
Works with proprietary openers
Additional
SmartThings Sensors - "You'll need a Z-Wave outlet, a SmartThings multi-sensor, a presence sensor, and the "Ridiculously Automated Garage Door SmartApp". Put the presence sensor in your car, the multi-sensor in your garage to detect movement, and use the Z-Wave outlet to act as a relay control."
Nold - € 99.00
If you are looking to replace your garage door anyway, it may be best to install one of the newest, current smart garage door options (versus retrofit) with the new door.
It is often best to choose a brand with its own proprietary products and features as they are far more likely to work seamlessly, and you will probably receive better customer service if something goes wrong, since technicians will be able to understand their brand's product line and where the root of a technical issue lies.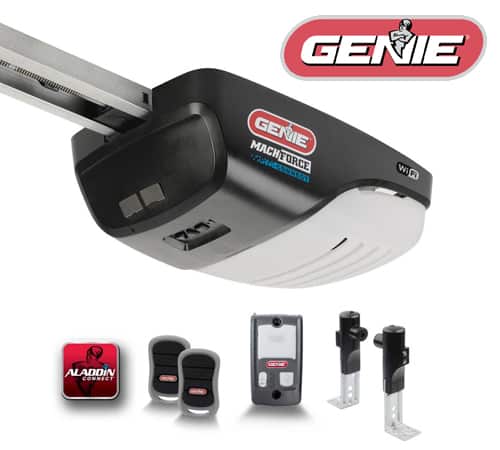 Genie offers an add-on smart garage controller along with some models with Wi-fi connectivity already integrated inside.
These models include:
The company operates all of its connected products using the Aladdin Connect App. This app has gotten only OK reviews so far.
Works with Alexa and Google Assistant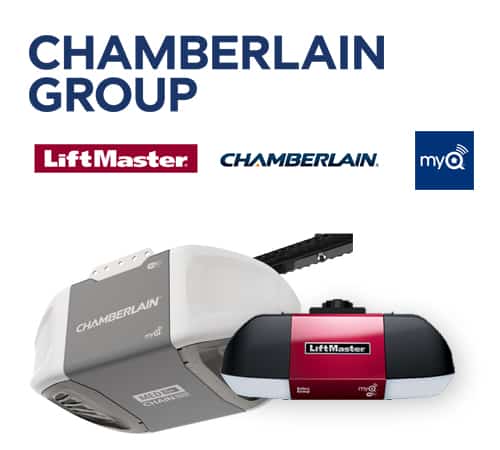 Chamberlain (Owns Liftmaster & myQ)
The Chamberlain Group offers connected Wi-Fi garages under both the Chamberlain and Liftmaster brands and uses the myQ app as a way to connect their wide range of product lines.
Their integrated openers include: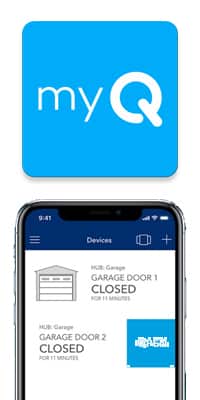 Note: The myQ app is one of the most rated and top reviewed smart home apps that we have come across.
New Smart Garage Door Comparisons



Chain Drive Smart Garage Doors






Company
ChainGlide Model 2033-TKV
Max Height
7' (8-10' with extension kit)
7' (8-10' with extension kit)


Max Height
7' (8-10' with extension kit)

Company
ChainGlide Model 2033-TKV

Max Height
7' (8-10' with extension kit)

Belt and Wall Mounted Smart Garages





Features
Auto-Lock Deadbolt, Battery Back-Up, Remote LED Light
Auto-Lock Deadbolt, Battery Back-Up, Remote LED Light
Max Height
7' (8-10' with extension kit)
7' (8-10' with extension kit)
14' Tall and 18' Wide - Must have a front mount torsion bar system
14' Tall and 18' Wide Must have a front mount torsion bar system

Max Height
7' (8-10' with extension kit)

Max Height
7' (8-10' with extension kit)

Features
Auto-Lock Deadbolt, Battery Back-Up, Remote LED Light
Max Height
14' Tall and 18' Wide - Must have a front mount torsion bar system

Features
Auto-Lock Deadbolt, Battery Back-Up, Remote LED Light
Max Height
14' Tall and 18' Wide Must have a front mount torsion bar system
With Integrated Video Camera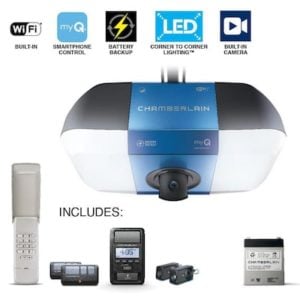 There are currently two Chamberlain models with Secure View built-in cameras
Integrations and Accessories
Your smart garage doesn't have to stop with a smart garage door opener.
Once connected your garage can integrate with a whole host of smart home products to increase your home's security, as well as increase your family's overall quality of life with:
House-wide voice controls
Door and window security systems
Security lights
Code-enabled keypads for any/all doors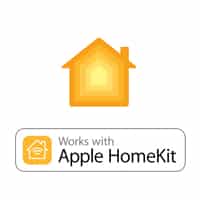 Apple Homekit/Siri Garage Opener
iSmartGate: works with Siri out of the Box
MyQ enabled garages: You will need to add the MyQ Home Bridge Add-on to get Siri voice control and remote control with Homekit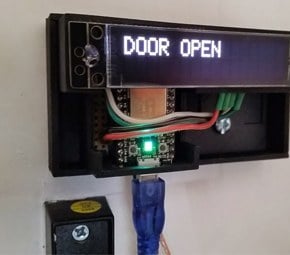 PARTICLE CELLULAR SMART GARAGE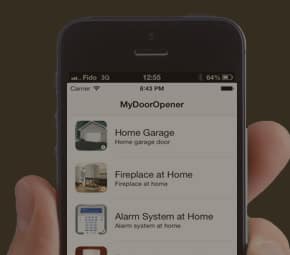 ARDUINO - MYDOOROPENER
MyDoorOpener only requires a low-cost and easy to configure Arduino controller to open/close/monitor your garage door. No computer needs to remain...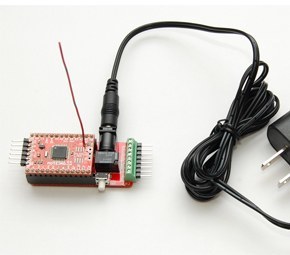 GARAGEMOTE R2
GarageMote is a garage door controller shield kit for Moteino that can be used to remotely control a garage door from anywhere on the web or from...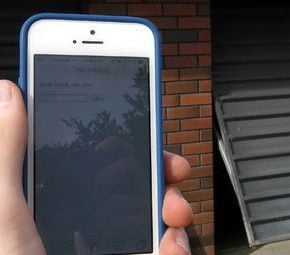 ARDUINO WIFI GARAGE DOOR OPENER
Instructables by MegunoLink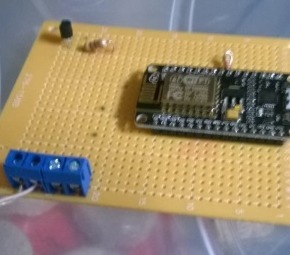 ESP8266 AND MQTT GARAGE DOOR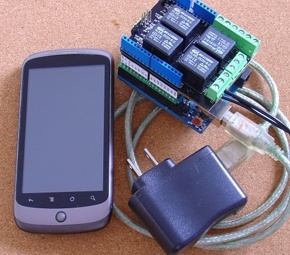 BLUETOOTH ANDROID CONTROLLED GARAGE DOOR REMOTE
By Matthew Ford and Forward Computing and Control Pty this project demonstrates how simple it is to control your Arduino device from your Andriod...