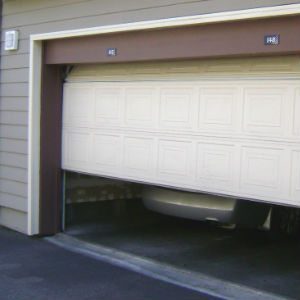 Best WiFi and Bluetooth Smart Garage Door Openers
Find and compare the best wireless garage door openers. Remotely control access to your garage from your Android or iPhone.
The wireless garage door opener is far older than the Internet, but today's connected technologies have added new capabilities for monitoring and sharing access to your garage from anywhere in the world.
With the help of mobile apps, not only will your smartphone replace your garage's remote control, but you'll also get reminders when you've left the door open, easily manage who can access your garage, get notifications to your cell phone whenever the door is used, set rules for automatic opening and closing, and even monitor the garage via a video stream.
The following Channel Guide will help you:
Determine which connectivity type you need? (WiFi, Bluetooth, or Cellular)
Get app reviews, and see if the lock can integrate with your smart home hub and other connected devices.
Filter based on monthly fees, or if the opener has electronic key pad and code capability.
Chamberlain MYQ-G0301
Highlights
Receive open and closing notifications

Needs an additional subscription for Google Assistant and IFTTT

Check the status or control your garage door from anywhere
| | | | |
| --- | --- | --- | --- |
| | Best opener to use with Homekit* | Chamberlain MYQ Openers | *Requires $99 extra hub |
| | Best opener for use with SmartThings | GoControl GD00z-4 $72 | |
| | Garage opener with top rated Itunes / iOS app: | MyQ | Itunes App (4.5/5 with 36,549 Reviews) |
| | Garage opener with top rated Android / Google Play app | MyQ | Android App (4.5/5 with 14,769 Reviews) |
| | Cheapest opener with good reviews: | GarageGate $49.95 | |
By Publication for best overall and Editors Choice:
Smart Garage Door Openers
These garage door openers offer built-in connectivity. Replace your old door opener unit to enjoy all the benefits of an iPhone or Android enabled garage.
Aladdin Connect
Highlights
Monitor the door position (open or closed) and any change through the Aladdin Connect app or manually

One Door Control Module controls up to three doors

Access Open and Close History
Works with proprietary openers
Additional
SmartThings Sensors - "You'll need a Z-Wave outlet, a SmartThings multi-sensor, a presence sensor, and the "Ridiculously Automated Garage Door SmartApp". Put the presence sensor in your car, the multi-sensor in your garage to detect movement, and use the Z-Wave outlet to act as a relay control."
Nold - € 99.00
DIY & Open-Source Smart Garage Door Openers
Upgrading your garage doesn't have to mean replacing the mechanism that opens and closes your garage door. DIY solutions can add remote access and cloud connectivity features to older hardware.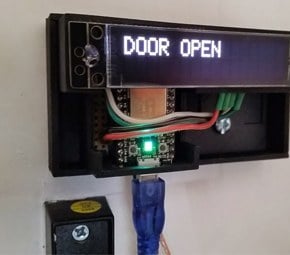 PARTICLE CELLULAR SMART GARAGE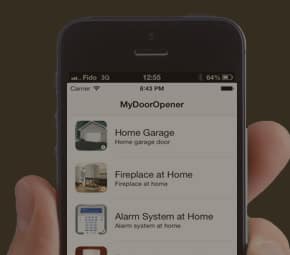 ARDUINO - MYDOOROPENER
MyDoorOpener only requires a low-cost and easy to configure Arduino controller to open/close/monitor your garage door. No computer needs to remain...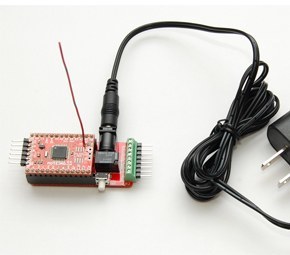 GARAGEMOTE R2
GarageMote is a garage door controller shield kit for Moteino that can be used to remotely control a garage door from anywhere on the web or from...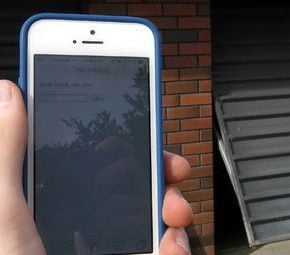 ARDUINO WIFI GARAGE DOOR OPENER
Instructables by MegunoLink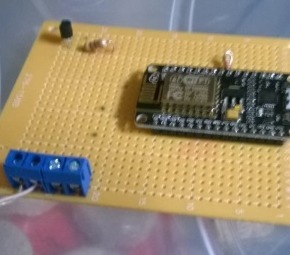 ESP8266 AND MQTT GARAGE DOOR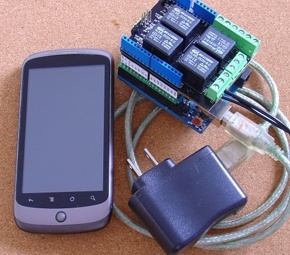 BLUETOOTH ANDROID CONTROLLED GARAGE DOOR REMOTE
By Matthew Ford and Forward Computing and Control Pty this project demonstrates how simple it is to control your Arduino device from your Andriod...
Protocol-Specific Smart Garage Door Openers
These smart garage door openers are specific to a single company's smart-home ecosystem or wireless protocol. They're not as flexible as standalone options, but they do offer easy integration if you're willing to invest (or have already invested) in a unified smart-home solution.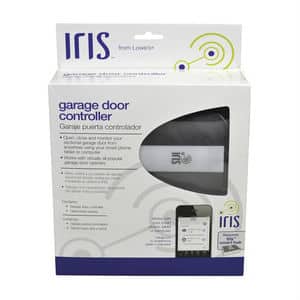 IRIS Z-WAVE GARAGE DOOR CONTROLLER
$79.99 (3.5/5 63 Reviews)
"Have peace-of-mind that your garage door is always closed. Works with virtually all popular garage door openers...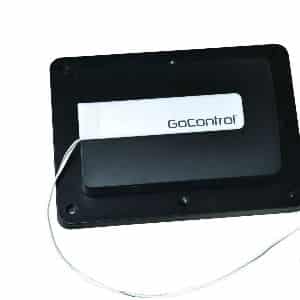 GOCONTROL/LINEAR GD00Z-4 Z-WAVE GARAGE DOOR..
$85.65 (4/5 379 Reviews)
"The GD00Z-4 Garage Door Opener Remote Controller opens or closes a sectional garage door remotely through a...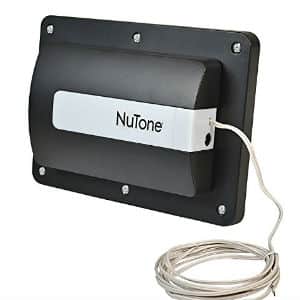 NUTONE
$84.99 (3.5/5 52 Reviews)
The NuTone NGD00Z Smart Z-Wave controller has a range of 100 feet (line of sight) and works with most garage...