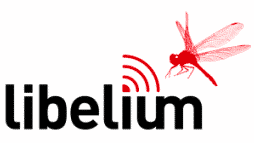 Last month Libelium, the Zaragoza, Spain based wireless sensor hardware provider announced a new version of its open source sensor platform Waspmote.
Libelium currently offers a full spectrum of products ranging from sensor motes to a full fledged gateway device. The company takes an agnostic view of connectivity with products offering support for multiple technologies (from long distance 3G/GPRS down to 802.15.4, NFC & Bluetooth) and over 60 types of plug and play sensors.
The new Waspmote features include a reduction in power consumption from the previous version by a factor of 10 (to 0.07uA- in hibernation mode), over the air programming capabilities, and a new development website to highlight the 500 "off the shelf" code examples ready for use.
We recently had the chance to ask Libelium's Co-Founder and CEO Alicia Asín Pérez about their product updates and how the company is seeing the Internet of Things space today and moving into the future.
Our interview follows.
---
What do you think sets Libelium's products apart the most from other offerings in the category?
The Internet of Things is rising now, there is a lot of buzz but still not very clear trends (even the market research firms don't know how to estimate the potential revenues). This means that modularity, horizontal and open source approaches are going to be key points. Our customers are experimenting with the Internet of Things and are not ready to commit to just one technology or set of sensors, they want to have all the possibilities instead of forecasting which technology will be the best one. In other words, we are not providing a closed product, but a development platform that allows to send any sensor data using any communication protocol to any information system.
Can you speak more to your team's approach on networking options and modular deployments for customers?
The point here is that we have always thought of the Internet of Things as something global and horizontal. When you see the IoT from that high level, it is completely impossible to find only one technology to address all the possible situations. 802.15.4 is cheap speaking in terms of power consumption, WiFi and Bluetooth are the easiest ways to connect to Smartphones and Urban wifi areas to create Smart Cities, NFC/RFID are gaining more and more traction in asset tracking and logistics and finally 3G/GPRS is just necessary if you want communication with the Internet anywhere. But going beyond this, we are sure that this is not the "final list" of protocols, there is a bunch of industrial protocols like Modbus, RS234,Profinet or CanBUS that need to get integrated in the IoT. It happens the same with sensors, we have integrated more than 60 and counting! With this fast integration of new technologies, modularity is key for us. It allows to keep the core and develop on top as add-ons. We like to say that we design "lego" pieces so that any customer can play them to her likeness. For customers this is also better, they get the impression of a fully customized designs without sacrificing flexibility.


How do you see the Internet of Things market shifting in the next several years?
I think that carriers will become more important, the natural evolution would be they own the sensor network infrastructure the same as they own the communication networks now, but it will be a much more sophisticated business model.
Are there any particular industries picking up on the opportunities faster than others? Are you seeing any particular unusual or innovative uses for your hardware?
Smart Parking and Lighting are definitively very strong and leading the Smart Cities movement. Agriculture is also a big opportunity, although the timing in this market is very slow. As for weird uses of our technology, our sensors have been used to track everything from koalas stress levels, all the way to monitoring the habitat of bats. But the application that was the most fun came during our "teaming day" at Libelium, were we went to a theme park and tracked the movements of the biggest roller coaster in Europe, don't miss the video!
You have just updated a range of products from developer and customer feedback. For those in the initial planning stages of their projects is there a particular development feature that you think is most important to focus on in this fast changing market?
Modularity. You really need to be fast in integrating to your product the new technologies in the market.
Waspmote is Open Source and Libelium is also behind Cooking-Hacks.com. Can you speak to the vision of how you view Open Hardware and it's role in your company and the IoT in general?
The IoT is the next technical revolution as I have said before (Article on Opinno going into more specifics). When you are in front of such a revolution, you can neglect individuals. It is a big mistake thinking about the IoT players as big companies or just companies. If we look at the general sociopolitical situation, at the citizen movements all across the globe, we see that individuals are just claiming more transparency and not depending on governments and big companies for accessing data: people want Open Data, Open Source, Open Hardware, Open Funding… Because of that, we see projects like Safecast for detecting radiation levels in Fukushima or Air Quality Egg in the Netherlands. People want to do things on their own and are finding support in all the crowdfunding platforms like Kickstarter and companies backing Open hardware that allows them to access inexpensive technology. For example, we just lauch a kit for experiment with eHealthand we have already sold more than 1,000 units. People are being more creative and innovative than ever, and everyone needs tools for doing that. Those "tools" are sensors and providing them is our vision.

What's next for you and Libelium?
We have just launched the 2nd generation of Waspmote and will keep adding sensors and communication protocols to the platform. We are also working with companies like Thingworx, Digi or Axeda to integrate our sensors into their software monitoring platforms to make it faster and easier for our customers to deploy their projects. We also want to be closer to our developers/customers and thus have uploaded our API code to github so that anyone can be part of the process. We are also looking for distributors in the US and expect to have an office there by the end of 2013. As you can see, I have plenty of work!!
For those in the project planning process where is the best place to get in touch and find out more details about your updated offerings?

I think that the initial document is our 50 Sensor Applications for a Smarter World. It is an inspiring document that lists the most interesting applications grouped by vertical and introduces our range of products. We publish regularly case studies and product releases in our blog and anyone can follow us on Twitter, Youtube, using RSS or sign up to receive ournewsletter. Finally, although we all live in a virtual world, it is nice to meet people face to face. We attend a number of events and anyone can ask for a live meeting through our website.
Shout-outs: Any sites/people/articles or books that have inspired you lately?
Regarding inspiration, I find the old skyscrapers in New York very inspiring. Most of them were built during the Great Depression and make me think that in big crisis like the one we are living there are also the greatest opportunities for creating amazing things. The artwork from Tomas Saraceno called "Cloud Cities" is also very inspiring (I can't help I am an arts lover!)
Thanks for taking the time to talk to us.

You can follow Alicia's latest posts at @aliciaasin or view a complete list of Libelium's offerings at: Libelium.com.