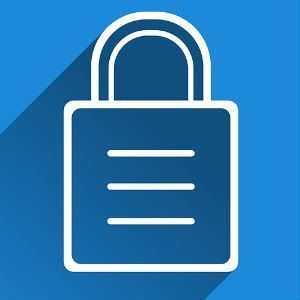 A closer look at the technologies, companies and products helping to secure the emerging Internet of Things.
The Internet of Things presents unprecedented challenges for IT security. The scale is daunting — tens of billions of devices creating trillions of data points, communicating via dozens of emerging protocols and standards over uncounted deployments of new network infrastructure.
Meanwhile, the IoT market is rife with startups that lack specific expertise in digital security, but are churning out products and services that collect massive amounts of user data and often involve close integrations with multiple business partners. The result is a chaotic patchwork that leaves many questions and offers few assurances.
Fortunately, some companies and organizations have stepped forward to tackle IoT security head-on. Their expertise is helping to identify the specific threats enabled by IoT technologies and help companies and consumers manage their devices securely.
This Channel Guide will help you:
Find and compare companies offering IoT security services.
Learn about organizations promoting a security-conscious approach to IoT development.
Discover additional resources, best practices and guidelines for creating secure products and services for the IoT.
These companies offer services tailored to large-scale IoT deployments, both to support industrial uses of IoT technology and as protection for cloud-connected consumer devices in the home.
Investments / Acquisitions
Investments
IOT SECURITY VENDORS
Looking for more startups targeting IoT security solutions?
​For a more comprehensive understanding of IoT security, check out our reading list of books, white papers and popular articles covering the topic.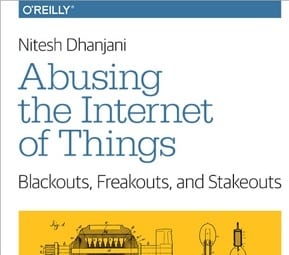 ABUSING THE INTERNET OF THINGS
By Nitesh Dhanjani Publisher: O'Reilly Media - "If you're part of a team creating applications for Internet-connected devices, this guide will...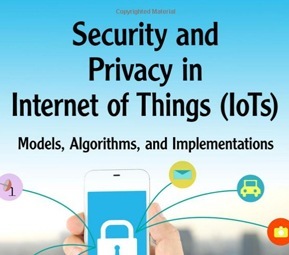 SECURITY AND PRIVACY IN INTERNET OF THINGS...
By Fei Hu -- Security and Privacy in Internet of Things (IoTs): Models, Algorithms, and Implementations "brings together some of the top IoT...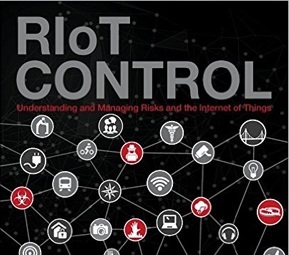 RIOT CONTROL - UNDERSTANDING AND MANAGING RISKS...
By Tyson Macaulay -- The book aims to "explain IoT risk in terms of project requirements, business needs, and system designs. Readers will learn...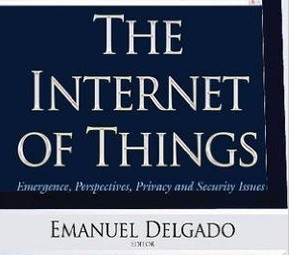 THE INTERNET OF THINGS: EMERGENCE, PERSPECTIVES,...
Additional Books
Whitepaper
Background Articles
Blogs
IoT Security Presentations
Best Practices / Guidelines
A number of IoT industry groups have published recommendations for secure IoT development. Explore guidelines and best practices produced by the experts.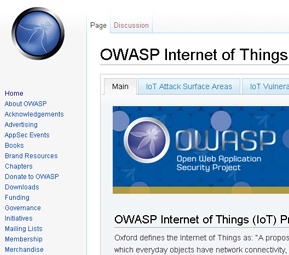 OWASP INTERNET OF THINGS PROJECT
The OWASP Internet of Things Project is designed to "help manufacturers, developers, and consumers better understand the security issues...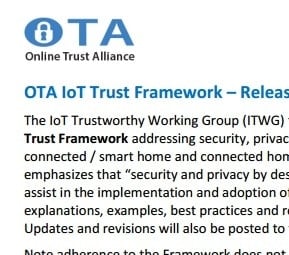 OTA IOT TRUST FRAMEWORK
"Formed in early 2015, the IoT Trustworthy Working Group (ITWG) recognizes "security and privacy by design" must be a priority from the onset of...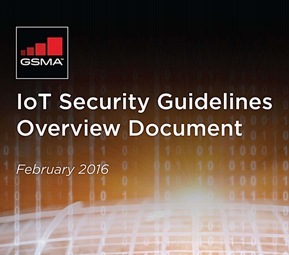 GSMA IOT SECURITY GUIDELINES
"The set of guideline documents promotes a methodology for developing secure IoT services to ensure security best practices are implemented...
Organizations and Standards
These projects, foundations and alliances take a principled approach to promoting IoT security. Learn more about their work and how to get involved in the mission of protecting the Internet of Things.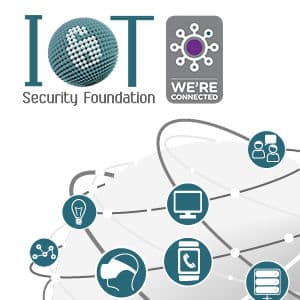 IOT SECURITY FOUNDATION
"Our mission is to help secure the Internet of Things, in order to aid its adoption and maximise its benefits. To do this we will promote...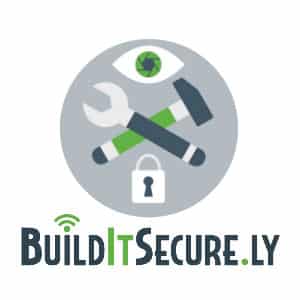 BUILDITSECURE.LY
Providing the information, resources, guidance, & community necessary to help small IoT device devs/inventors/vendors make security-conscious...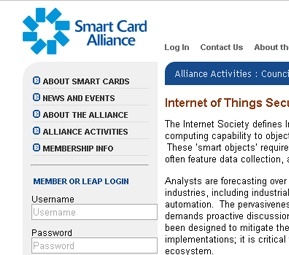 SMART CARD ALLIANCE IOT SECURITY ALLIANCE
The Smart Card Alliance IoT Security Council was formed to "develop and promote best practices and provide educational resources on implementing...