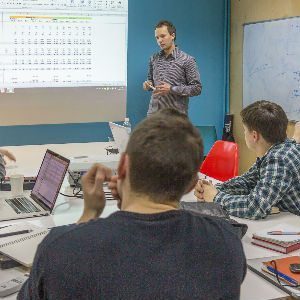 IoT Product Startup Incubators and Accelerators
Find and compare top IoT Incubator Programs. View based on location, benefits and past portfolio companies
Designed to help fledgling companies and entrepreneurs navigate the diverse elements involved in launching an Internet of Things product a new batch of VC backed accelerator programs have started launching.
Below is a list of recent programs with a focus on hardware development, the manufacturing process, and bringing connected products to life.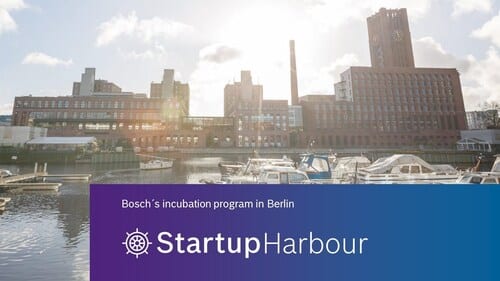 Bosch Startup Harbour
Length: 6 Months
Location: Berlin, Germany
Description: The program offers comprehensive coaching, mentoring, and training curriculum to help startups create a solid business model with a first MVP. Additionally, the program serves as a matchmaker between startups and relevant Bosch business units, partners, potential customers, and investors.
Perks:
For up to four team members a stipend of 9,000 € per founder
Exclusive access to the Bosch IoT Campus facilities
Access to the Bosch IoT Suite and hardware technology (e.g. sensors)
Extensive coaching, mentoring and matchmaking with business partners
N. America

Location: San Francisco Area
Length: 6 Months

Description:
"An Accelerator Focused on Enterprise-Monetizing, IoT Seed Ventures for a New Connected World."

Portfolio:

The average ask is 5.0%
The program has a "tuition" charge (roughly $1k / founder / month) -- we'll provide additional capital in the note to cover the tuition charge if you like. The average cash investment is $28K (net of the additional cash provided to cover the tuition fee).




Location: Boston
Length: 6 Months

Description:
"Bolt is built from the ground up to help hardware entrepreneurs build physical products better, faster and more cost-effectively."

Portfolio:

- Full Company List

"Sufficient seed capital to last the program"
Full-time engineering & design staff
24x7 shop & office access
Domestic engagement with Dragon Innovation
$100k line of credit for electronic components




Location: New York
Length: 3 Months (Up to 10 Companies)

Description:
"The R/GA Connected Devices Accelerator is a three-month, immersive, mentor-driven program for ten tech startups. Show us how you combine hardware, data, digital services, and innovative design—anything that adds to the ever-growing Internet of Things—and your company could go from startup to success story.."

Portfolio:
- N/A

Each company will receive $20,000 (For 6% equity) - And an option to accept a $100,000 convertible debt note
Design and development support from experienced R/GA designers and developers who've built connected devices and services.
Access to prototyping equipment, which includes Makerbot printers




Location: San Francisco
Length: 4 Months

Description:
The Highway1 Incubator is part of PCH, a global supply chain company.

PCH Accelerator (After Seed round) "assists start-ups to rapidly and efficiently develop their qualified hardware products from concept to commercial readiness, as well as scale their supply chain to grow with customer demand." - More

Portfolio:

- Full Company List

Seed Funding of $20,000 in return for 3-6% equity
An inside view into the supply chain and manufacturing infrastructure in China
24x7 shop & office access
Office & machine shop space in San Francisco with access to over $3M worth of equipment




Location: San Francisco
Length: Flexible (Average is 6-9 Months)

Description:
"Lemnos Labs, a hardware incubator based in San Francisco, provides mentorship and resources to talented engineers with innovative ideas and a passion for making things"

Portfolio:

- Full Company List

Typically invest up to $100K (in exchange for a 2-10% equity stake)
Access to prototyping & testing facilities
Warehouse space
Introductions to suppliers

Location: Silicon Valley
Length: 12 Week

Description:
"Plug and Play provides seed funding, world class mentorship, and an unparalleled network of corporate partners. Plug and Play portfolio startups have gone on to raise over $2 Billion in venture funding."

Portfolio

Potential Funding from Plug and Play Ventures (the accelerator is stage agnostic, so funding opportunities for seed and early stage companies)
Financials N/A

Location: Toronto
Length: N/A

Description:
"THINGcubator is a venture of Nuvisto Inc. created in association with Canada's top Universities along with the support of a network of industry partners, technology entrepreneurs, business advisors, and financial investors."

Additional:

Europe




Breed Reply

Location: London, Munich, Milan
Length: 12 Months

Description:
"Breed reply is the advanced incubator for startups delivering 'internet of things' solutions responding to the real needs of people and companies"
- Part of Reply Group

Portfolio:

Cocoon
Greeniant
Sensoria

- Full Company List

Team // Blog

Funding (minorty investment) - Financials N/A

Europe




Location: London and Cambridge
Length: 13 weeks

Description:
"Springboard IoT will bring the core methodologies used by Springboard Web & Mobile to massive success with entrepreneurs, partners and also corporates that have pre-existing experience within this sector to create the world's first accelerator bootcamp programme for the Internet of Things."

Portfolio:

- Full Company List

£5,000 per founder (to a maximum of three founders) for which we will accept 6% of founder shares per startup (NOT per founder).
$150k of free services
Free office space




Location: Currently in Berlin, Amsterdam, Dublin, Copenhagen, Haifa, Barcelana, and London
Length: 3 Months

Description:
"Startupbootcamp runs accelerator programs throughout the year in different cities across Europe, and with a different focus in each. Some of the programs are open to all type of applications, whereas our vertical program in Dublin/London focuses on Digital Health, and the program in Copenhagen focuses on Mobile."

Portfolio:

- Full Company List

€15,000 cash (8% equity)
6 months co-working space
€ 450,000 in free services from partners (eg free server space and software)
"the platform to pitch to over 400 investors at Investor Demo Day"




Location: Trento, Italy
Length: 6 Months

Description:
"Industrio Ventures is the launchpad for hardware, industry & technology startups and is based in Italy. We select and put together the best talents working on hardware with a unique technology prototyping platform that allows to develop technology products and go to market faster and cheaper."

Seed fund of €50.000 (composed by cash for the team, services, access to industry partner facilities and prototyping tools in Italy, US and China for %15 equity

Additional

Asia




Location: Shenzhen & San Francisco
Length: 111 days

Description:
"HAXLR8R is a new kind of accelerator program.
For people who hack hardware and make things."

Portfolio:

- Full Company List

$25,000 Funding (for 6%-10% of common stock) = 'Ignite Fund' gets an extra $25,000 in the form of a convertible note.
Office space
"Lending you a hand on the hardware side with tooling and services"




Location: Tokyo
Length: 6 Month
Additional:
Dragon Innovation
"We've been fueling the Hardware Revolution by providing services for Makers since 2009. Now we're breaking new ground with a crowdfunding site that's just for Hardware."
Allianz Digital Accelerator
"The Allianz Digital Accelerator builds new business models for Allianz and accelerates their execution and implementation within Allianz to ultimately better serve and build value for our customers."
Uniliver GoGlobal
"Every day, across 182 countries, over 2 billion people use a Unilever product. This means that we are in an unrivaled position to help your business expand into new markets. So we've established Go Global, a program that looks to partner innovative digital companies, ready for international expansion, with seven of our global flagship brands."
Urban.Us
"Helps promising entrepreneurs to solve urban challenges like mobility, sustainable building, governance and public safety."
Arrow and Indiegogo Join Forces
- "Qualifying tech campaigns on Indiegogo will be eligible for direct online access to Arrow's design tools, engineering experts, prototype services, manufacturing support and even supply chain management".
Technology or product specific

Related: IoT Market, IoT Investments, IoT Companies