BOND is a pair of tiny touch modules that can attached to a simple leather band or attached to any custom bracelet. You put one of the Bluetooth enabled modules on and give the other to a friend or partner to wear.
Subtle messages can be sent between the two through a simple touch from anywhere in the world.
Developed by London based agency Kwamecorp the BOND uses your smartphone's connectivity along with a built-in capacitive touch sensor to send the customized messages.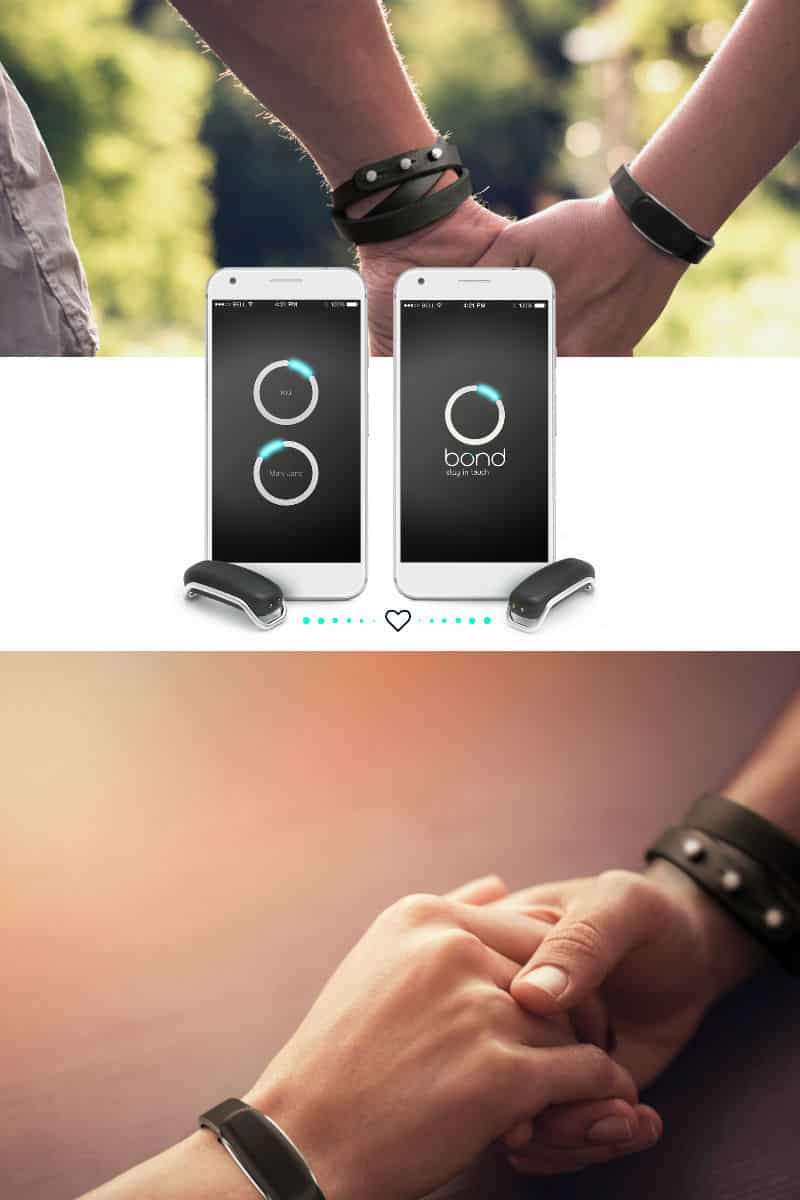 A companion app manages all of the settings, while any of your smartphone's standard system notifications can be forwarded to the device for interactions (e.g. vibrate for 3 seconds when I receive a call from a family member, vibrate in quick succession for a simple long distance hello from your partner). Utilizing integration with Google Maps a message can also be dropped onto a specific geographic location to be later discovered by the other user as they pass by.
Update: The bracelet is now available to preorder!
Related: Hey touch bracelet