BiiSafeBuddy is an elegantly simple device that allows you to do just that: "Be safe, buddy." It's a Bluetooth smartphone accessory that offers peace of mind at the touch of a single button.
The BiiSafe is a circular fob about the size and shape of a watch face. Worn on the wrist, it might even be mistaken for one; but it can blend in just as well as a fancy keychain or pendant. It has a jeweller's aesthetic, too — the backplate and rim are solid metal, available in gold or silver finish.
The front face is the BiiSafe's one and only button. Press it quickly, and BiiSafe shares your location with the people you've authorized, who can map you and other users through the BiiSafe smartphone app. Hold the button down to push an alert message. No need to fumble with your phone while driving or during an emergency.
BiiSafe's one-touch interface is simple and discreet. It was designed for personal safety — as an easy way for loved ones to stay in touch — but it would also be a great way to surreptitiously call for backup during an awkward first date.
And the fob has a few other tricks up its sleeve. Since it's paired to your phone, it can beep and flash its LEDs when it moves out of Bluetooth range to let you know you left your phone behind. Conversely, if you keep a BiiSafe on your keychain, your phone can alert you that you're about to lose your keys (or just help you find them around the house).
You can also activate a built-in motion detector turn BiiSafe into an anti-theft alarm — like when you've had one too many lattes at the coffee shop and just have to leave your laptop alone for a moment. Wouldn't want to lose your table.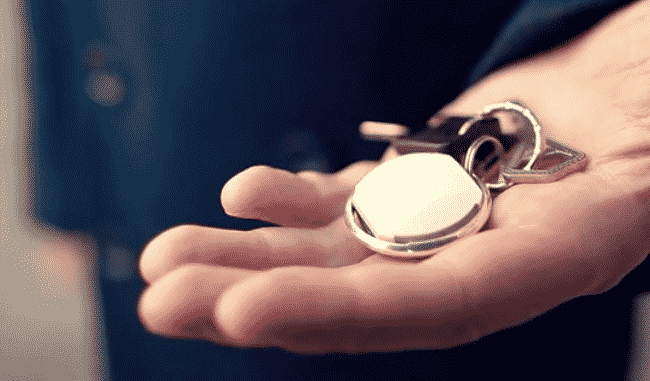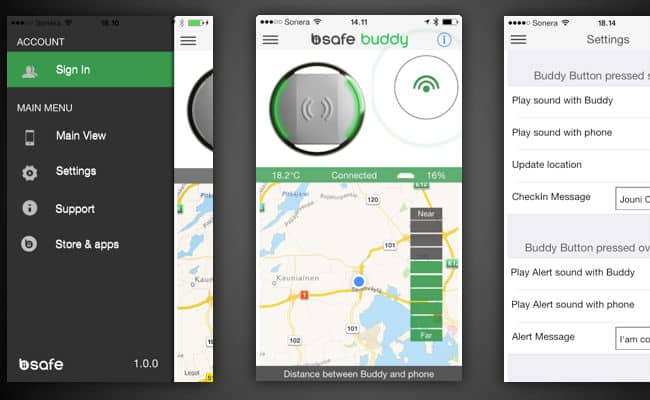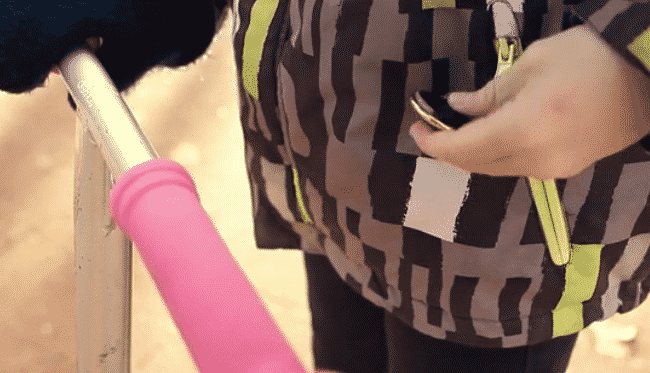 BiiSafe has been fully funded through IndieGogo and plans to ship in March of 2014. Visit the campaignpage to preorder, and check out the video below to learn more.
Related: Natalia Project, Kid's GPS Watch, Wireless Key Finders