Stethee is a Bluetooth stethoscope that lets users not only hear, but also see and feel a heartbeat. It goes far beyond the myriad pulse-tracking fitness devices to provide a direct window into the health of the heart itself, detecting problems like murmurs and arrhythmias that aren't indicated by pulse alone.
Heart sounds are streamed wirelessly to a mobile device and can be heard with any earbuds. At the same time, the device vibrates and a pulsing LED ring lights up with each beat, providing tactile and visual feedback to enhance the experience. The lights are color-coded to indicate healthy beats or something out of the ordinary for the patient.
Data is sent anonymously to Stethee's cloud servers for processing. The company behind the device, Australia-based Medic8 Health, has drawn on medical databases and public health guidelines to create sophisticated algorithms that analyze heartbeats based on the age, personal and family medical history, and other qualities of the patient. Users can then choose to share that data directly with loved ones and healthcare professionals.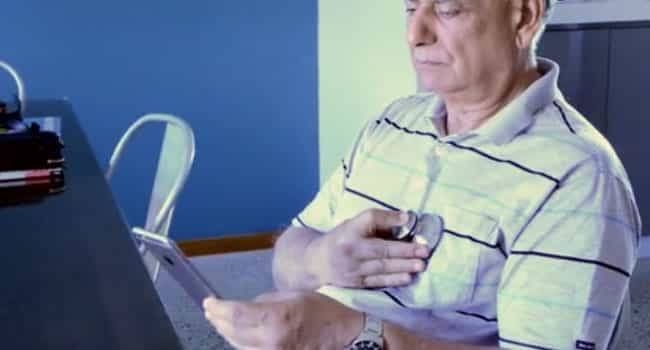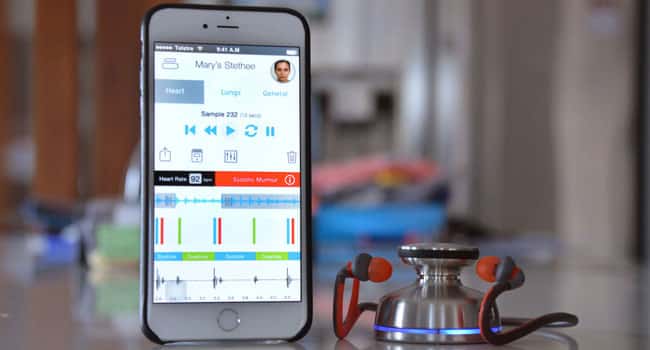 For added privacy and convenience, Stethee can also pair directly with Bluetooth headphones to act as a fancy traditional stethoscope, without syncing or sharing any data. The rechargeable lithium-ion battery lasts about four days of continuous use, and Medic8 Health recommends checking the level every month or so through the app if Stethee spends most of its time in a first aid kit or medicine cabinet.
Stethee is raising funds on Kickstarter through January 28, and is scheduled to ship in summer 2015. Check out the video below to learn more.
Related: HealthPatch MD, BodyGuardian, Connected Body Products