Madison Wisconsin-based startup Asthmapolis is using a combination of an FDA cleared Bluetooth inhaler attachment and their suite of tools to help ease the symptoms of the over 25 million people suffering from asthma in the US alone.
Every time you use the inhaler, the sensor and smartphone app will record your location and the time of attack. That information is then transferred to Asthmapolis' HIPAA compliant servers where the data can be used by individuals to track their triggers and symptoms over time and optionally feed that information back to their physician to monitor symptoms remotely or store it for a next check-up.
In the past, most doctors recommend that people keep track of their symptoms in an asthma diary to monitor the time of attacks and location but it was difficult to get patients to follow through with this to get accurate results. With Asthmapolis, their connected device platform can create aggregated anonymized data from many individuals to create an attack map and determine if there are any environmental or temporal patterns of the disease in a particular community.
According to the company asthma exacerbations can be prevented through proper management but over 60% of individuals with the disease don't have it fully under control. In some case studies using their solution they saw result of uncontrolled asthma declining by 50 percent and more than 70% of patients improved their level of control with the systems tracking and feedback system.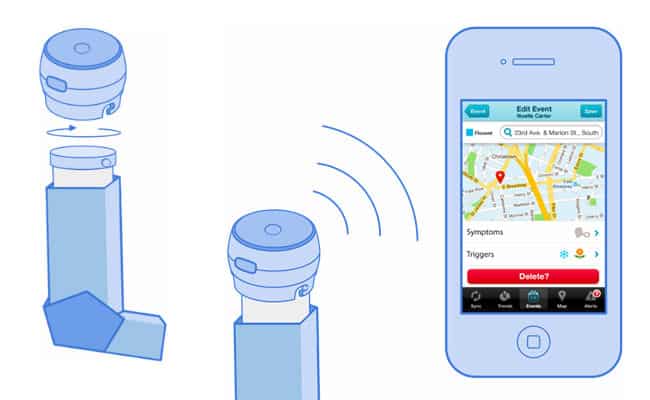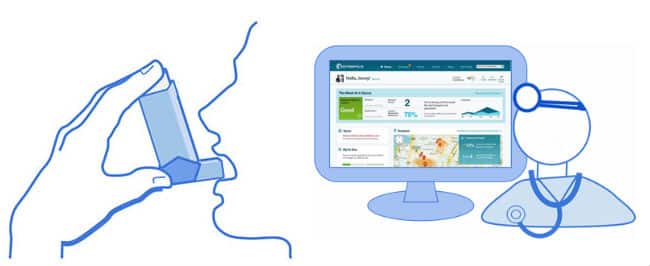 More details about the service can be found at: Asthmapolis.com or by watching the product video below.
Related: GeckoCap
Additional: Techcrunch, Wired, Mobihealthnews