Connecting Light Installation
Created by the design collective YesYesNo and iDigi "Connecting Light" is an art installation installed alongside Hadrian's Wall as part of the London Games 2012 Festival.
The installation is composed of hundreds of 6' tall connected balloons that illuminate one of Britain's greatest Roman monuments: Hadrian's Wall - a defensive structure once reaching a length of 120km and dating back to 122 AD that is now a World Heritage Site. The balloons use Programmable XBees, GSM mobile routers and LED lights to transmit colors from one balloon to another along the wall, creating a communication network that spans over seventy miles.
Visitors to the wall and online members are invited to participate by sending personalized messages to be displayed via the balloons at a number of viewing locations along the wall, or through a mobile app or on the web.
The electronic hardware and software underpinning Connecting Light will be available under an open source license, and a diagram of the networking components running the system can be seen on Rob Faludi's blog.
For more details visit the project page, or you can watch a preview of the balloons and messages in action below.
Additional Coverage: BBC, iDigi

Via: Rob Faludi
Featured in Channel: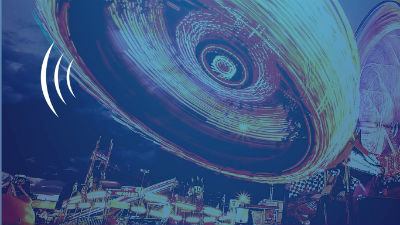 Ambient data lighting displays
A spotlight on the products and companies
View