Alerting Infrastructure
Alerting Infrastructure is a 2003 project by artist and professor Jonah Brucker-Cohen that takes the number of visitors to a gallery/organizations web site and translates those hits into physical damage to the building via a pneumatic jackhammer that the web site is representing.
"The amount of structural damage to the building directly correlates to the amount of exposure and attention the web site gets, thus exposing the physical structure's temporal existence......This way visitors to the physical space can get a sense of how many online visitors have come and gone and experience their presence as the walls slowly deteriorate."

In an interview with Vague Terrain Jonah comments:

"I don't think I'm purposely trying to remap one data to another medium, but I am interested in using electronics and physical objects to show characteristics of networks through both user input and activated output. I am interested in bringing about awareness to our dependence on networks by amplifying these elements of networks such as our connection speed, the metaphors that surround networks and their connectivity, the clichés associated with them, and how they are represented in popular culture and the media."
More of Jonah's work can be seen at: coin-operated.com or you can watch Alerting Infrastructure! in action below.

Additional: Vague Terrain Interview, Net Works: Case Studies in Web Art and Design, Networked Art
Related: Diller and Scofidio Mural

Image Credits: Artist
Featured in Channel: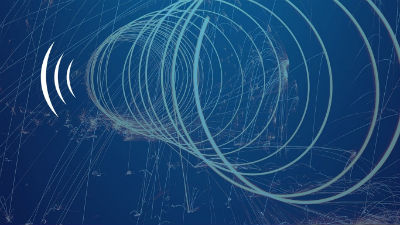 IoT Art - Real Time Networked Art Installations
A spotlight on the products and companies
View