Freight Farms, a Boston-based micro-farm startup that builds automated farm systems in shipping containers closed $7.3M in Series B funding. The latest round was led by Spark Capital.
The SEC documents for the funding round, filed on April 4, 2017, show that the startup's total equity funding currently exceeds $12M.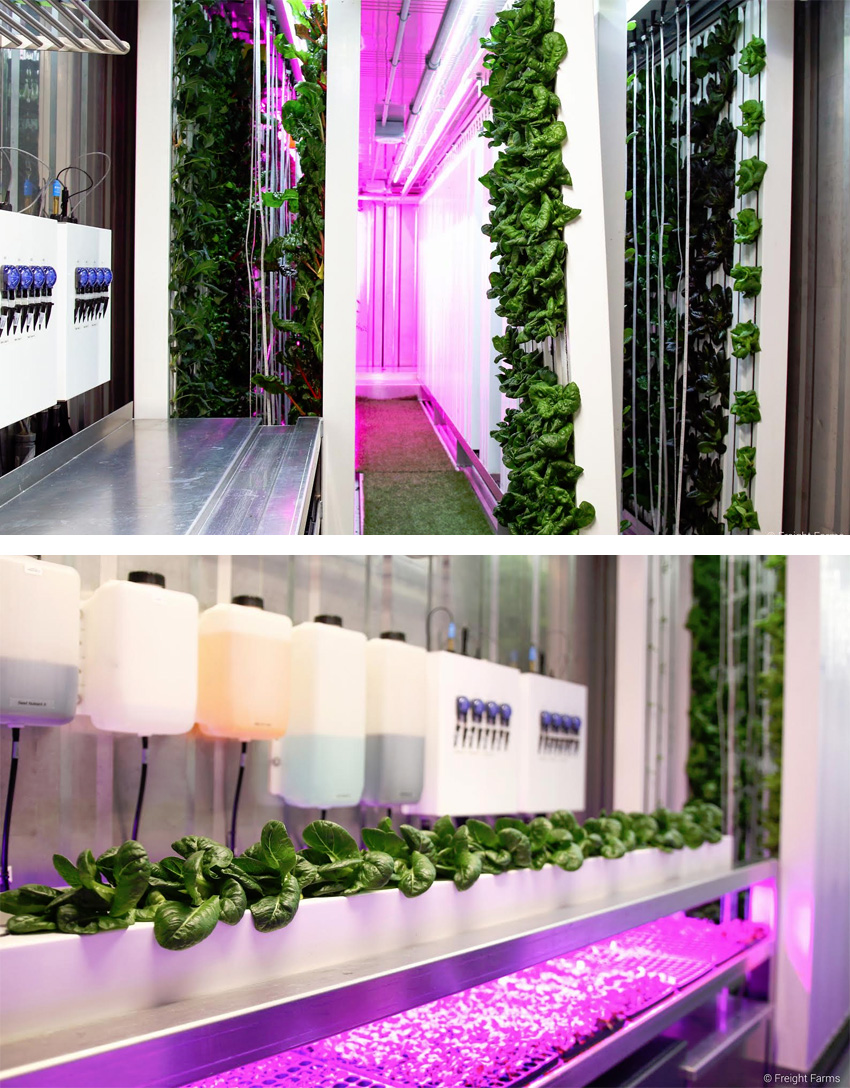 Led by Jonathan Friedman and Brad McNamara as co-founders of the company, the connected micro-farm is used to grow a variety of lettuces, herbs, and other greens. The freight container uses an automated watering and fertilizing technology. The two integrated products of the startup are a leafy green machine and FarmHand, a mobile-app based personal farm assistant.
The leafy green machine is a micro-farm built entirely inside a 40' x 8' x 9.5' shipping container outfitted with temperature, pH and EC sensors and controls, LED light strips, a closed loop hydroponic system, and a touchscreen dashboard.
The 'things' of this micro-farm are internet connected with remote access through the mobile app or a web browser. Farmers can control temperature, humidity, CO2, nutrients and pH levels inside their farm from their iOS device or web browser. Real-time data from sensors and in-farm cameras allows farmers to track a farm's climate conditions and set parameters for ideal growing conditions.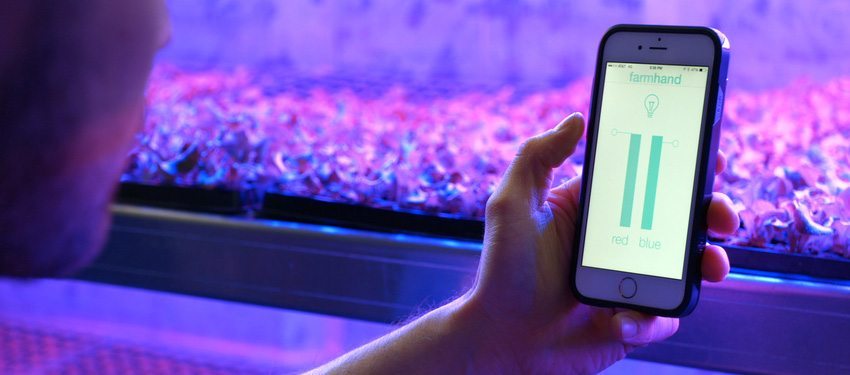 View our smart agriculture resource page for more companies battling in this market.