Propeller Health, a sensor + software system helping people with COPD (chronic obstructive pulmonary disease), or Asthma symptoms last month launched an API called Air by Propeller that predicts local asthma conditions.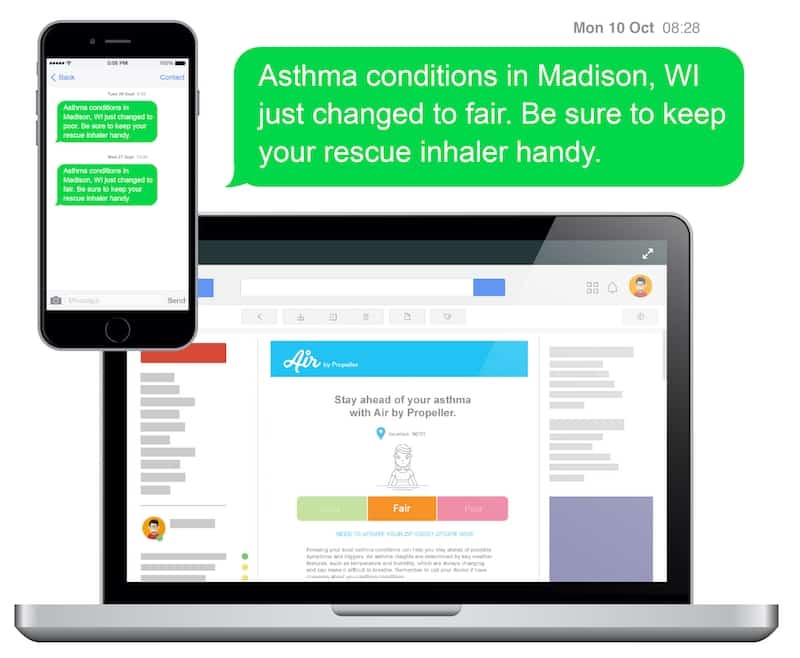 Every morning Air predicts asthma conditions across the US.
According to the Centers for Disease Control and Prevention, about 25 million Americans have asthma. This is 7.6 percent of adults and 8.4 percent of children. Further, the CDC revealed that Asthma has been increasing since the early 1980s in all age, sex, and racial groups. Considering this, Propeller's free API service can trigger a host of 3rd party services aimed at people with Asthma symptoms and self-education for millions of Americans going through COPD.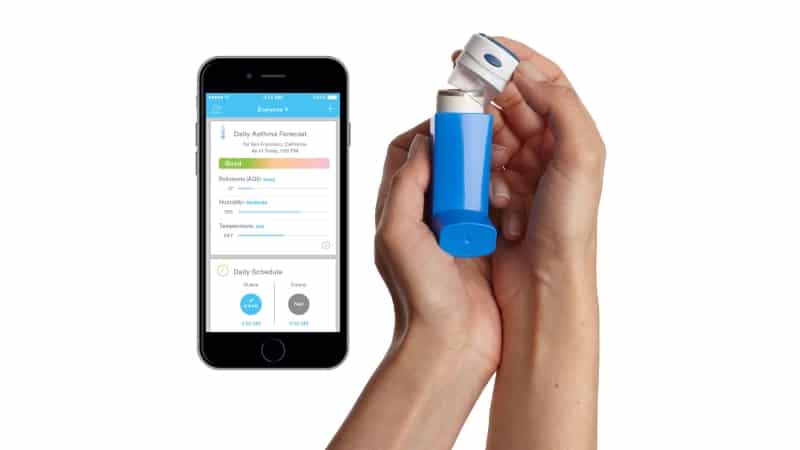 Propeller has FDA-cleared sensors that attach to your inhaler and track your asthma symptoms.
Air by Propeller is able to predict local asthma conditions based on a pre-trained machine-learning model. The mode was built on millions of days of anonymized data, including where and when people experience asthma symptoms and the environmental conditions at these times.
Third parties can integrate the API in their website (using Air widget) or standalone service. "Our culture brings together people who are passionate about health, passionate about technology, and passionate about inventing the future, and puts us to work to solve problems for people with the respiratory disease and for those who care for them," said David Van Sickle, CEO, Propeller.
People with asthma symptoms can subscribe to Air by Propeller's SMS or email notifications.
Propeller Health from Propeller Health on Vimeo.