ARM, has paid £12m to acquire Simulity, a creator of embedded operating system software and related server systems for SIM cards and embedded SIMs.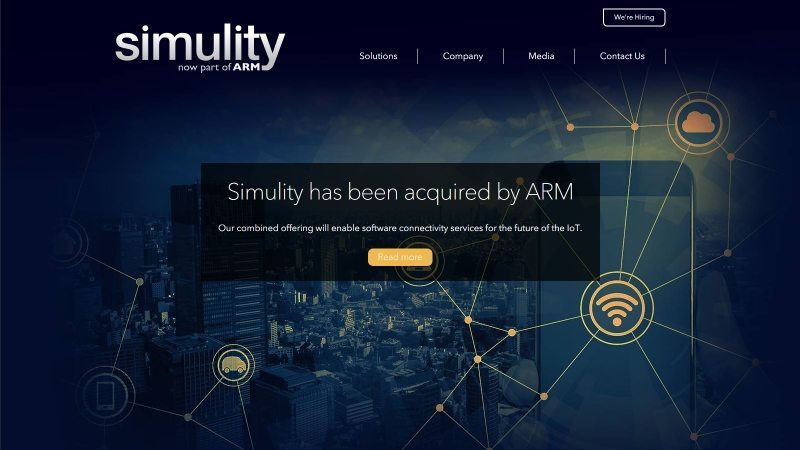 Before its acquisition, Simulity was owned by private equity firm Foresight. It was only in Nov 2016 that Foresight had injected £4m in Simulity following the company's eight-fold increment in revenues leading up to 2016.
Foresight, a venture capital firm having north of £2 billion of Assets under Management (AUM), was able to harvest a massive three-fold return in eight months of its investment in Simulity. However, it wouldn't have been a safe bet if Foresight didn't know a thing or two about the SIM market.
Prior to Simulity, the Foresight Group had also invested in Gemalto, one of the world's largest manufacturer of SIM cards The Gemalto investment had returned "more than 30 times original investment," notes the Foresight blog. The investment group injects between £1m and £5m in growth capital investments, management buy-ins and buyouts.
As for ARM, the company (Itself acquired recently by Softbank) has been expanding its presence in the IoT market. The chipmaker has acquired 10 startups including Simulity since February of 2015.