Arrow Electronics, a supplier of industrial and commercial electronic components announced it has acquired eInfochips, a product engineering, and software R&D services company.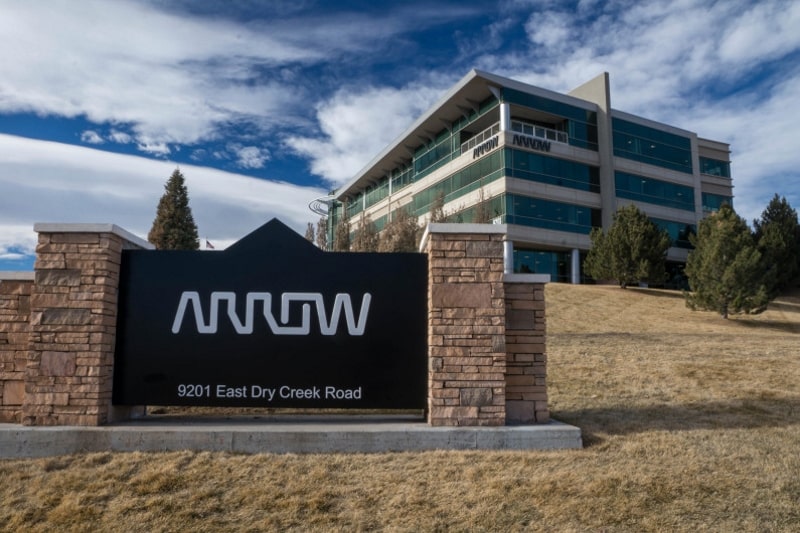 Arrow Corporate Headquarters
The acquisition will provide Arrow with some key IoT capabilities as eInfochips has 1,500 IoT solution architects, engineers, and software development resources globally. The acquired company is experienced in chip design, to product and IoT solution delivery, and across many industries.
IoT, cloud, and connected devices is a major practice area of eInfochips. Within the domain, it offers CloudOpS, DevOps, and IoT IPs and Frameworks. The company serves home and industrial automation, medical devices, logistics, retail and automotive industry.
"Upon close of this acquisition, eInfochips advances our IoT strategy, expands our offerings, and moves us into the rapidly growing IoT services market. As a result, we will deliver complex and connected IoT solutions and technologies across multiple cloud platforms."
Michael J. Long, chairman, president, and chief executive officer of Arrow

Arrow's acquisition of eInfochips makes sense in that the former is three key IoT verticals including agriculture, cities and medical. One of its flagship program for its customers is Sensor to Sunset which represents Arrow's comprehensive portfolio of technology from sensors, wireless connectivity, gateways to cloud platforms, data ingestion, aggregation and visualization, analytics, and security. Acquiring eInfochips helps the company in expanding its services of ideation, design, integration, monitoring and managed services.