C3 IoT, an AI and IoT software platform for digital transformation last week raised $100M in new funding. The company, formerly known as C3 Energy, previously raised $70M in Sep 2016 followed by a Series E round in Feb, 2017 that valued the company at $1.4B. Its total funding has reached $223 million since it was launched in 2009.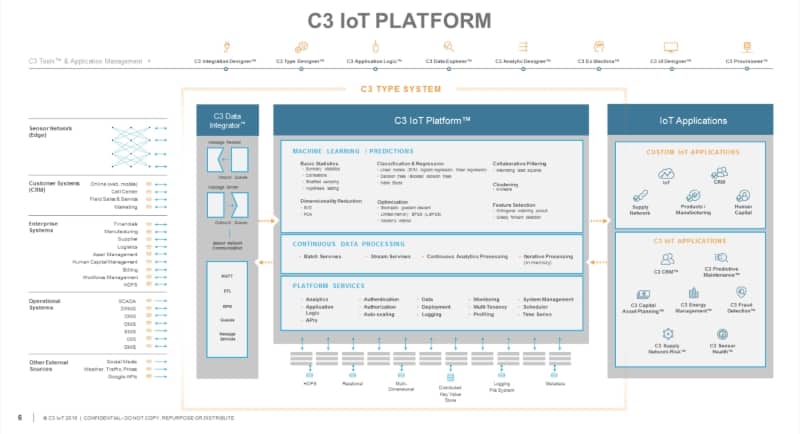 C3 IoT Product Platform
C3 IoT's latest investment came from the founder Tom Siebel and Pat House, Tom's co-founder at Siebel Systems. Existing backers TPG Growth, Breyer Capital and Sutter Hill Ventures also participated in the round.
C3 IoT's core product is a platform as a service (PaaS) for rapidly developing and operating big data, predictive analytics, AI/machine learning, and IoT software as a service (SaaS) and apps. The company also offers configurable and extensible applications on top of its platform.
Some of the core applications C3 IoT has built on its PaaS include apps for predictive maintenance, energy management, sensor health management, and fraud detection.
C3 IoT's Full-Stack Development Platform (ALP) from C3 IoT on Vimeo.