CAT Smartband is a cloud-connected wearable sleep monitor that can predict when the wearer's fatigue level will become a safety risk.
Billed as a 'predictive fatigue monitoring solution', companies can use the smart wristband to assess employee fatigue level and give them rest or manage shift schedules and employee rosters accordingly.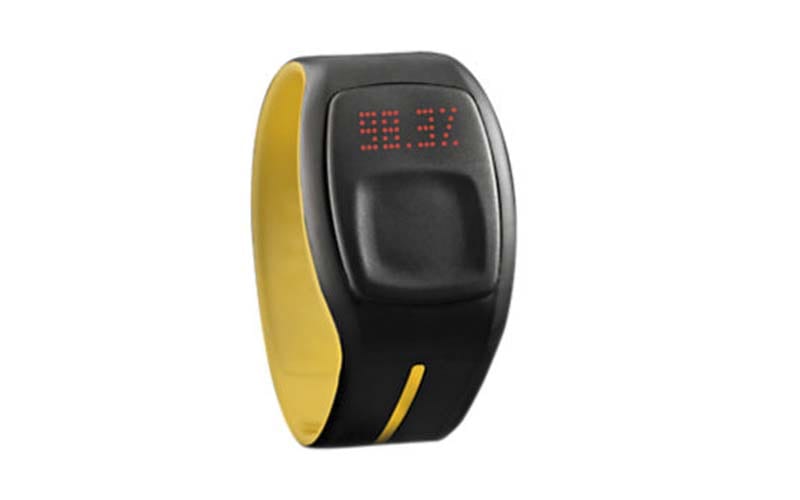 The wearable device works by utilizing non-invasive actigraphy to measure motion with an inbuilt 3-D accelerometer. An included mobile app allows workers to self-analyze their fatigue levels.
Fatigue-related accidents are a major concern for industrial and commercial companies. Each organization has a few workers who are chronically fatigued but might not be willing to acknowledge and accept help. Having hard numbers through the sleep patterns and a fatigue score can help managers get these employees enrolled in treatment or health education program. 'The smart band can be integrated with CAT's driver safety system (DSS) which is an in-cab monitoring system companies use to alert their drivers and operators.
The use of smart wearables in industrial and commercial operations has increased. Daqri is a company that sells Smart Helmets that incorporate sensors and AR to help construction workers do a better job. Other products geared towards enterprise users are Redpoint smart vests, XOEye Smart glasses, and Bionic Exoskeleton suits.
Cat unveils #IoT Smartband – leveraging #wearables and #predictiveanalytics to detect and counter fatigue in the #workplace. pic.twitter.com/m2D0fx4cqf
— Mike Quindazzi ? (@MikeQuindazzi) May 28, 2017