Comcast, a cable and television conglomerate will acquire Stringify, an automation service for the IoT products and services targeted at consumers.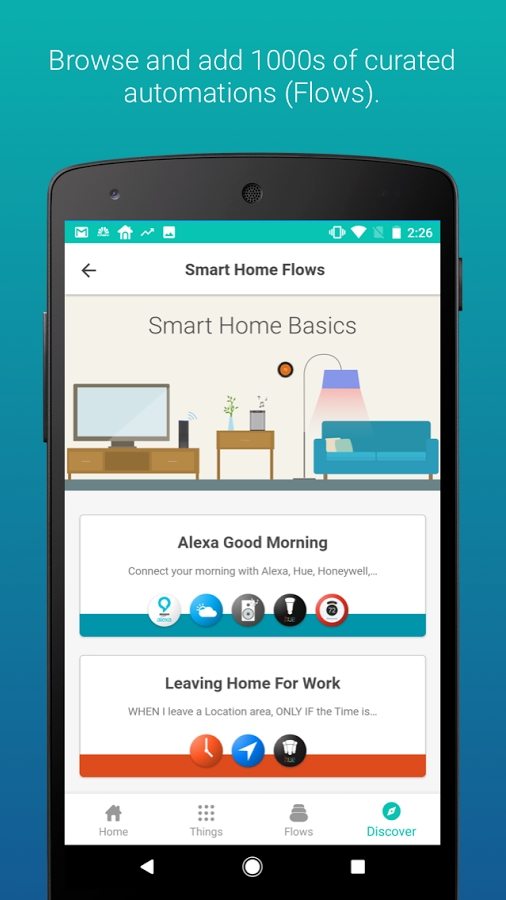 Stringify operates in a manner similar to IFTTT and enables people to connect all their physical products and digital services in one place and at time of acquisition supported over 600 physical products and digital services through its platform.
The upstart was founded in 2015 by former Cisco Chief Futurist Dave Evans and partner Mike Yurochko and had raised $6.3M in venture capital to date.
Users can either search for 'things' that the app supports, such as fitness trackers like Fitbit and Jawbone, and smart home assistants like Amazon Alexa or Google Assistant and create 'flows' that combine different products and services around specific themes such as movie night, triggering the home, or smart alert. A typical flow may work this:
"Quick alarm system that turns on a light for 5 minutes and calls a phone number via IFTTT when your location is not at home and either a motion is detected or the door opens." observes Stringify in its datasheet.
The acquisition of Stringify makes sense in Comcast's case. The cable and telecom giant has been strengthening its smart home offerings with the addition of XFINITY Home and XFINITY xFi, a Comcast device that lets its internet customers set up their home WiFi and control it via a mobile app and an accompanying gateway and a strong user experience app to manage this line of smart home automation, enteratinment and security devices only adds to its offering.
Comcast also acquired iControl Networks in June last year. iControl provided smart home security solutions and was also used by Comcast to build its Xfinity Home platform.