FogHorn Systems, edge-intelligence software for commercial and industrial IoT applications raised a $30M Series B round this week at an unknown valuation.
Intel Capital and returning investor Saudi Aramco Energy Ventures led the latest round.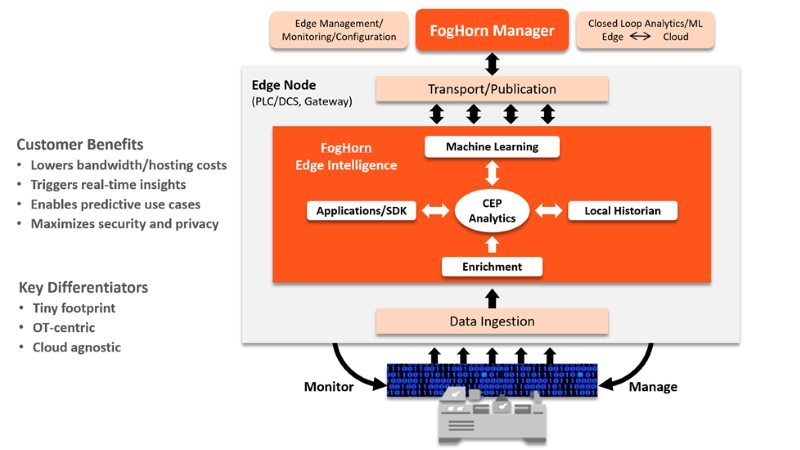 The latest investment comes in a quick succession to the previous rounds whereby FogHorn raised $12M in July last year followed by a $3M Series A round earlier this May. This brings the company's total equity funding to $47.5M in four rounds from 13 investors.
CEO David King and Foghorn's management are tight-lipped about the company's current revenues, though they boast having customers such as Saudi Aramco, GE, HP, and Dell.
One of the key factors contributing to HogForn's rapid and early success is the enterprise need to have IoT analytics and local data processing capability. This is where FogHorn helps by applying analytics close to the source of data instead of moving it to the cloud. An 'edge' might be physical sensor/s, control systems, or a machine.
The startup that was founded in 2014 has been well-received by the press as well. It has received awards and accolades from industry research firms including Gartner, Frost & Sullivan, and 451 Research.
The company also launched its upgraded software that includes machine learning capabilities at the edge of the network via its patent-pending tiny-footprint, complex event processing (CEP) analytics engine.
"The reason this is important is that the vast majority of data streaming from IoT sensors is useless within a very short period of time. The information that is valuable — the anomalies and hard-to-detect patterns — need to be acted upon while operators can take corrective action."
FogHorn CEO David King.