A start up in Lille, France wants to take the lead in applying connected objects and wearables to equestrian sports and animal health.
After raising a €3 million round in July 2016 following its first Kickstarter project success for rider workout feedback called Equisense Motion, the company is back with the launch of Equisense Care, a body suit built to measure the horses activity and environment.
The suit uses either 3G or Bluetooth connectivity (depending on your subscription level) to sync the data. from its on-board six-axis motion sensor, UWB radar, thermometer and humidity sensor to your phone and the cloud.
This sensor and connectivity combination gives you real-time monitoring of your horse's behavior and vital signs including; time spent sleeping, eating, activity levels (including time spend in certain gaits), as well as if they are experiencing any agitation or pain.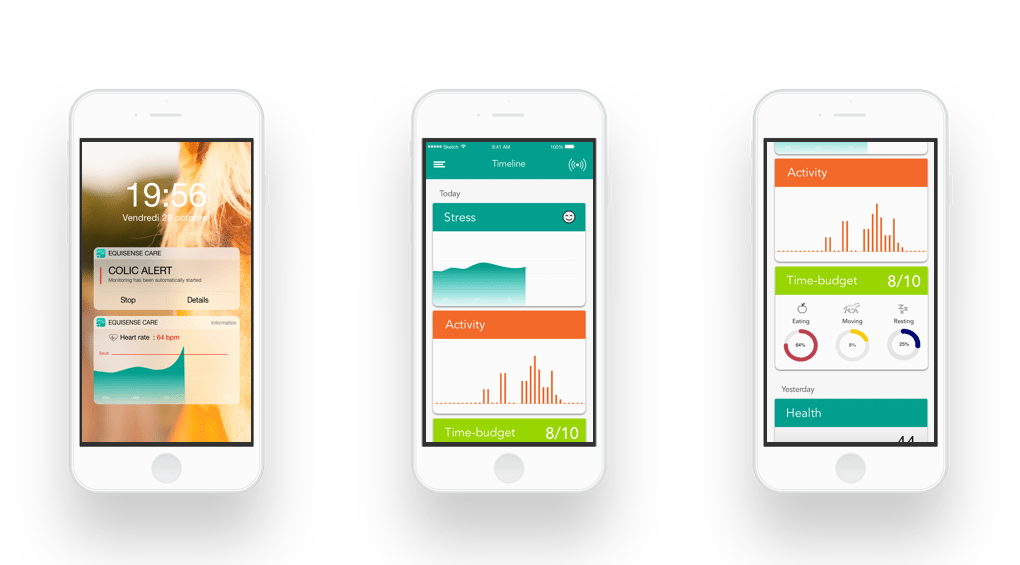 One of the biggest benefits of the wearable is the ability to detect the symptoms of Colic early on. A leading causes of death in horses the owner can be alerted as soon as symptoms start.
"Colic is unfortunately the leading cause of death in horses and a lot of owners are facing this life-threatening illness. We know that early treatment of colic lowers the mortality rate, reduces medical costs and enables horses go back to work earlier. said Equisense Care user and veterinarian Marine Slove.