Aquabyte, a fish-farm monitoring startup developing a smart camera system and web dashboard raised $3.5M seed funding. The round was co-led by NEA and Costanoa Ventures. Princeton University and the US and Norwegian investors also participated in the round.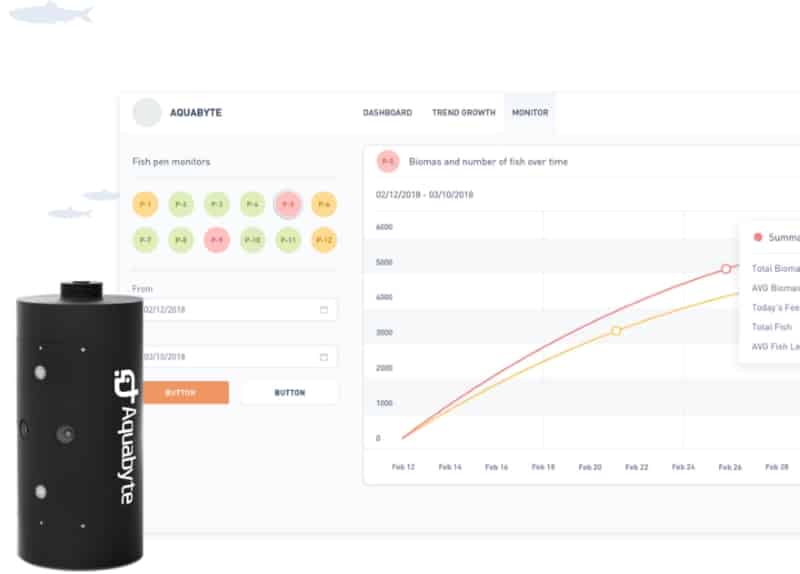 Aquabyte is developing a smart camera system and web dashboard.
The startup, founded by Amit Mukherjee in 2017 and headquartered in San Francisco will use the proceeds to build a team of developers and to refine its machine learning software.
Aquabyte's solution consists of a smart camera system and web dashboard that utilizes computer vision technology. The camera is installed on a fish farmer's net pen, and real-time farm metrics can be accessed via the web dashboard. Underwater 3D cameras and gauge parameters of temperature and oxygen help track the critical data. Typical metrics that Aquabyte's cameras and machine learning algorithms will track include lice count, biomass estimation, appetite detection, and feed calculations.
'The development of computer vision over the past couple years along with the advent of deep learning has opened up dramatic opportunities to build new vision-related products that can solve very practical, real-world problems,'
said Bryton Shang, founder, and CEO of Aquabyte.

Global fish trade was expected to hit an all-time high, and expected to rise more than $150bn last year, according to The Financial Times. One of the major costs incurred in fish farming is that of the feed, hence the company aims to control the feed cost using machine learning algorithms. If successful, it will help farmers to save up to 20-30% of the feed cost. The company is set to expand operations to Norway as the fish farming market is bigger in the Nordic countries as compared to the United States.