The Inirv React consists of a combination of sensor and knob units that install easily over pre-existing knobs and work together to improve safety in the kitchen. Funds are currently being raised on Kickstarter to produce and sell the units, though the fundraising goals were met within a few days of opening the campaign.
Inspired by a personal experience, the Inirv React was created to address the shortcomings of modern stoves and smoke detectors; namely, that modern stoves have no built-in safety features and that smoke detectors, while effective at signaling danger, do very little to actually prevent or stop fires.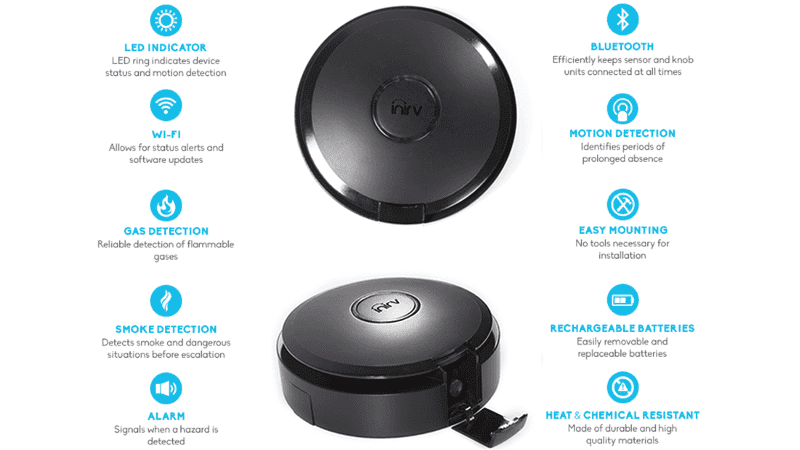 The LED Halo rings on the knob units will glow blue when the stove is turned on, indicating that the kitchen is being monitored for safety, and will turn red when they detect a hazard. The sensor unit, which looks a lot like a smoke detector, monitors your kitchen for smoke and noxious gases while also monitoring motion: if the stove is on for too long without any motion detected in the kitchen, the system will automatically turn off all burners.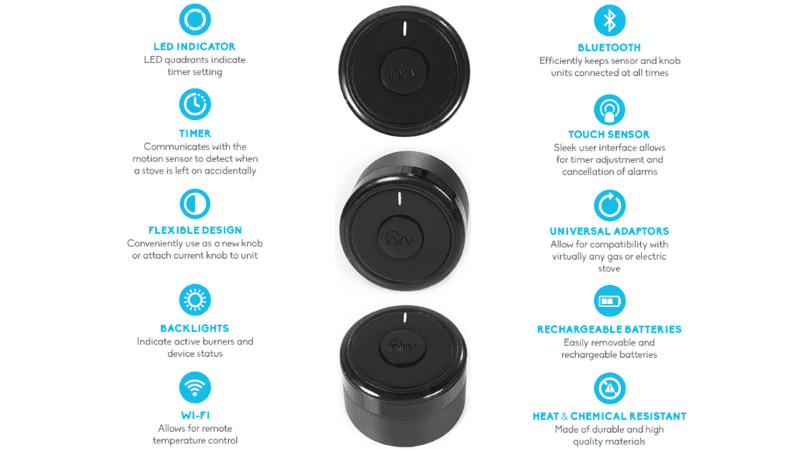 The Inirv React app allows users to monitor and control their stove remotely as well, from adjusting the temperature of a burner to checking that the stove is turned off when you're out.