The Intellexon Platform from Eigen Innovations is an innovative cloud-based software tool that utilizes data aggregation and deep learning algorithms to optimize industrial manufacturing simplify the quality inspection process.
The system takes data from various sensors throughout the manufacturing process, aggregates them into a simplified interface where experienced operators can identify and define common traits and outliers in the data.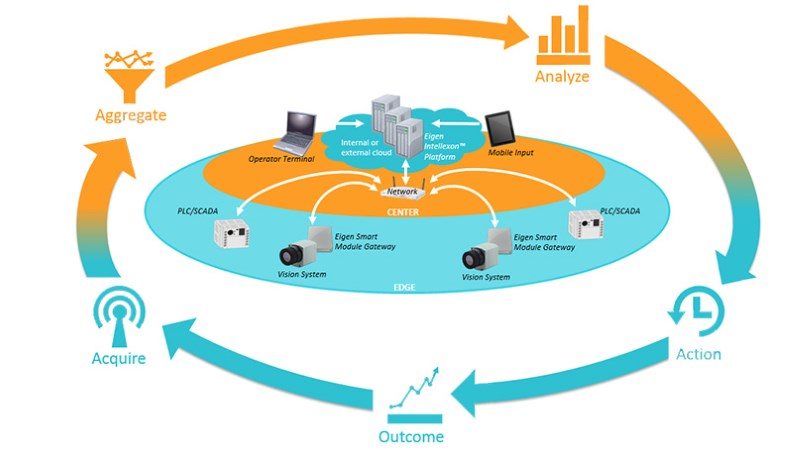 Intellexon then uses a combination of the collected data and operator insights to continue analyzing data, learning over time the best practices for the factory. Once it knows the operations, the system can anticipate and correct potential problems it detects – it can even automatically adjust the settings of certain key machines to ensure that the process runs as smoothly as possible.
"At Eigen, we see a way to tap into the collective expertise of the factory floor, learn from the individual operators, and look for ways to augment the overall intelligence of the factory using the Intellexon platform to track and learn from events across disparate parts of the manufacturing process," said Scott Everett, Eigen Innovations CEO.