Mnubo, a company offering IoT analytics and artificial intelligence solutions to connected product manufacturers raised a $16.5M Series B led by HSB Group, part of Munich Re. Existing investors White Star Capital and McRock Capital also participated in the round.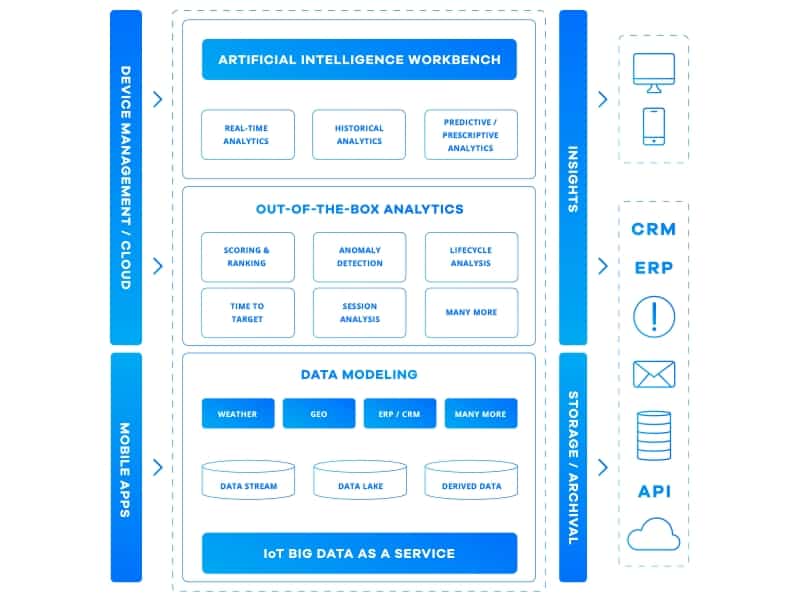 Full IoT data stack in one SaaS solution
Mnubo started out with a seed round in June 2012 and later raised Series A investment of CA$6M in May 2015.
Mnubo serves two market segments, namely the consumer and industrial segments. It sells three plans including data-as-a-service, analytics-as-a-service, and intelligence-as-a-service. The company helps its customers to make sense of their connected equipment data using its SmartObjects SaaS solution. The software solution performs key activities including data storage, clean up and enrichment, visualization and reporting. It also provides integration with Mnubo's API. The SmartObjects solution is available on leading cloud environments such as Azure, AWS, and Google.
Product manufacturers can track sensor-based data of their products that are running in beta version and for products in advanced stages (such as early deployment and growth stage); they can track product usage statistics such as product location, feature usage, engagement trends, and downtime and lifecycle analysis.
It appears Mnubo also aims to establish itself in the HVAC (Heating, ventilation, and air conditioning) market. It boasts Johnson Controls and Hitachi Air Conditioning as its customers. "Through our partnership with Mnubo, we are pioneering a data-driven strategy in the HVAC market to improve customer experience, empower our channel partners, and build out new after-market services," said Dr. Hank Marcy, Vice President of Global Product Development at Johnson Controls – Hitachi Air Conditioning, Inc.