ReFirm Labs, an IoT device startup raised $1.5M in funding from DataTribe, a business incubator that funds the startups coming out of the federal intelligence community. The startup will use the funding proceeds to hire new talent and implement sales strategy.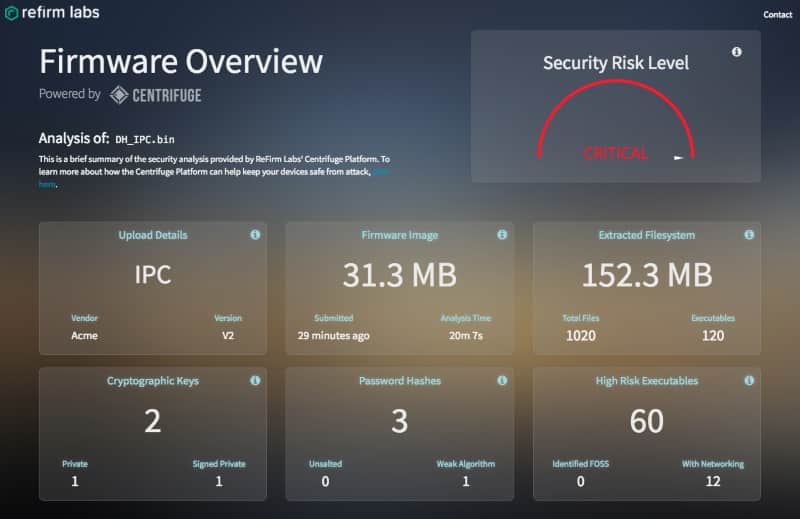 The startup provides a platform called Centrifuge that validates the firmware, a type of computer program that provides the low-level control for the device's specific hardware. The Centrifuge platform automatically vets and validates the firmware images for vulnerabilities in 30 minutes or less without having to access the source. It shows the 'high-risk executables' in images.
Some of the key threats identified by ReFirm include:
• Hidden Crypto Keys
• Password Discovery
• Insecure Code
At the heart of its product is Centrifuge's ability to automate the process of detecting security flaws in connected devices and mitigating them. With the new funding, the startup plans to commercialize and sell the product to private companies.
""They saw commercial promise in what we were trying to do, and wanted to give us some money to make it happen," said ReFirm's CEO, Terry Dunlap.