Neos, a London-UK based insurance technology startup raised £5M Series A at an unknown valuation. The round was led by Aviva Ventures with strategic partner Munich Re. The startup also raised $1M in seed capital in Oct 2016. It is led by Matt Poll, CEO, and co-founder of Neos.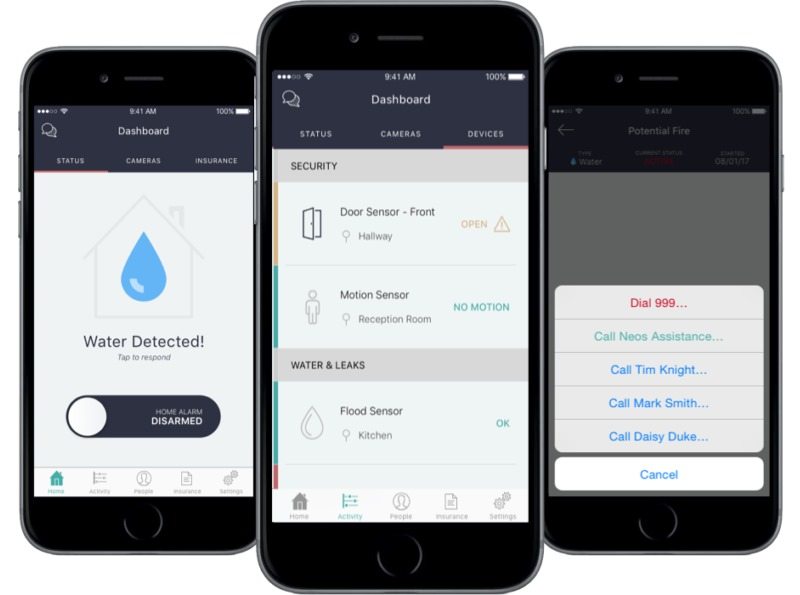 The company sells a complete Neos kit that includes smoke detectors, internal wireless camera, window/door sensors, motion sensors, leak detectors, and smartphone app that sends real-time alerts about the attached devices and security system.
The sensors help detect and prevent fire, theft, and water leaks by sending alerts. Neos has also developed a tradesperson network that can be used to dispatch to fix problems as soon as they're detected. A key differentiator of Neos is its ability to protect users against mishaps rather than only kicking in after the event. Neos connected home insurance is underwritten by Hiscox.
AXA, a global insurance brand primarily serving the European market also launched its IoT home insurance product. It created a smart home hub by partnering with award-winning connected device manufacturers. AXA also aims to protect its customers against emergencies like intrusions, fire, floods, and gas leaks. 'Digital insurance' is an emerging niche where traditional players are incorporating technology and IoT-based solutions.