JeVois, an open source, quad-core smart camera intended to make machine vision projects accessible to all, is fundraising on Kickstart in order to begin mass production of the device.
The camera itself is tiny – barely wider than a quarter – but its capabilities and potential are vast. Boasting a 1.34GHz quad-core processor and 256MB of RAM, JeVois operates by capturing video, implementing machine-vision algorithms from its mini-SD card on the data using its own processor, then streaming the results via USB to a host computer and/or to a micro-controller through the serial port.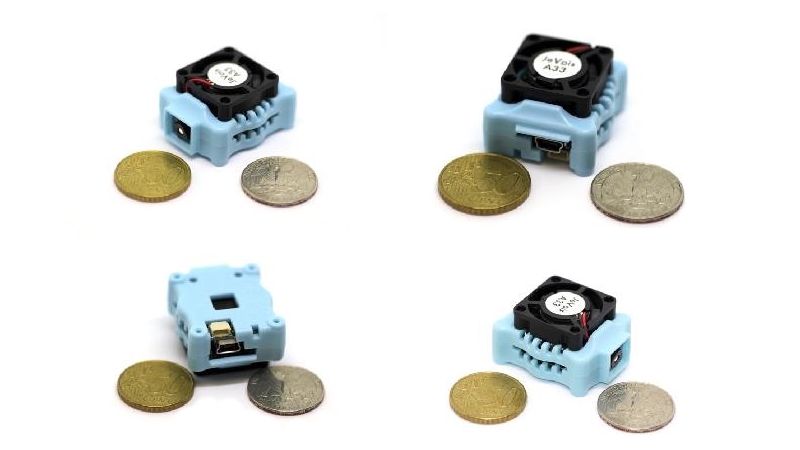 This is an early JeVois platform prototype. It uses a quad-core ARM processor. Back view shows Mini-USB port, serial port, Micro-SD slot, and status LED.
JeVois can output data in three different modes: demo/development, text-only, and pre-processing. Demo/development will output the results of its analysis over USB, with optional simple results output through the serial port. Text-only mode won't output anything via USB but will produce text strings. Finally, pre-processing mode will produce video meant for machines to use, such as frames with image crops over specific objects in the room, which the host computer can then process further.
Shortly before the devices begin shipping, the JeVois team intends to release a library of community-sourced machine vision modules. It also intends to create educational outreach programs for schoolchildren K-12.