EdgeX Foundry is a vendor-neutral open source framework by Linux Foundation built for Industrial IoT edge computing. A major contribution came from Dell which seeded EdgeX Foundry with FUSE source code base under Apache 2.0. FUSE will sit between different messaging protocols used by sensor networks, server layers and the cloud.
Aimed at standardizing tiered edge computing architectures, the initiative is backed by more than 50 companies. Vendors would still be able to add their own value-add features.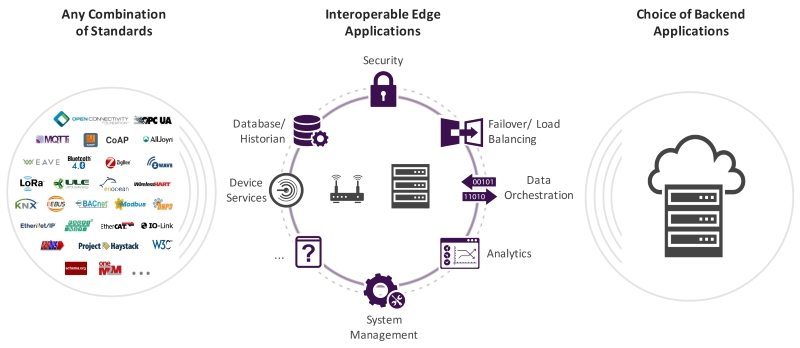 The platform will evolve as a marketplace built on top of a common open framework, and with an ecosystem of companies that offer interoperable plug-and-play components. This will practically allow IoT providers to run their solutions on any hardware, operating system, and a combination of application environments.
The initiative will help drive IoT adoption at the enterprise level as currently there are too many choices to safely and easily implement a system. In fact, the ready availability of best-of-breed edge computing solutions will significantly reduce the time required to deploy LoB (line-of-business) IoT applications.
The platform will support uses cases such as automation and edge-analytics.