My Connected Coop is one of the latest advancements in innovative IoT technology for… chickens! That's right: this coop is wirelessly controlled from an app on your phone and gives you everything you need to take care of happy, health, backyard chickens.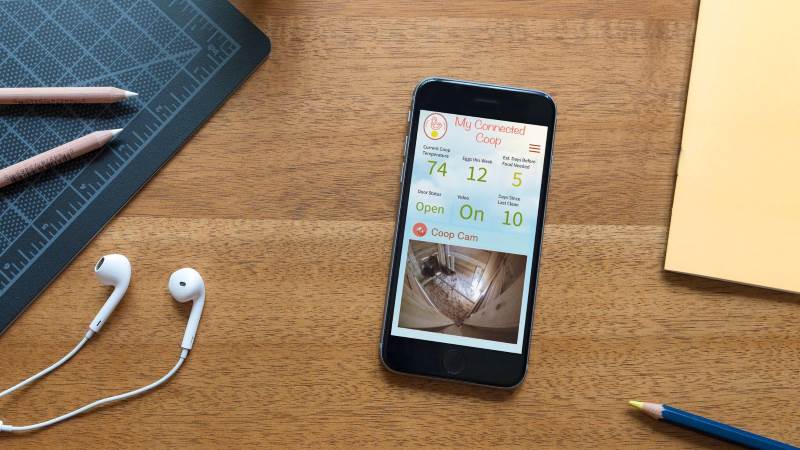 The coop features a remotely controlled door, temperature and humidity sensors, and a remotely accessible camera so that the conscientious owner can check on their chickens from anywhere in the world. It also allows for automatic feeding and watering, reducing time spent on maintenance.
"People may be intimated by the thought of owning chickens. This is about getting rid of that intimidation factor and making as easy as possible," said Greg Cullen, creator of My Connected Coop. He hopes that his product will encourage people to try raising chickens on their own in an effort of improving people's relationship with their food.