Ingenu Inc., an IoT network dedicated to LPWA (low-power, wide-area) wireless machine-to-machine connectivity will enable Orolia's McMurdo Omnicom Solar Fishing Beacon. The major use cases of the fishing beacon are vessel communication, boat tracking, and fisheries monitoring.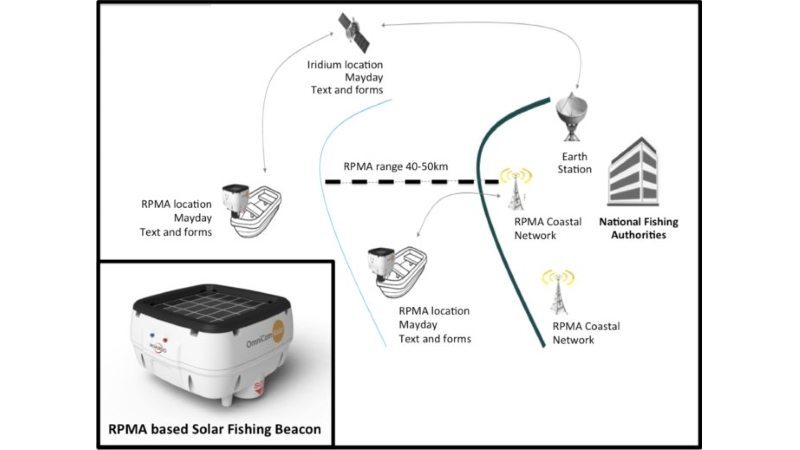 Orolia makes distress beacons (EPIRBs, PLBs, ELTs), maritime domain awareness solutions, and aviation/marine fleet management systems. The major challenge Orolia and Ingenu plan to address is the lack of monitoring of fishing boats. Omnicom Solar Fishing Beacon helps solve the issue through an affordable and rugged communication device.
The fishing beacons communicate via RPMA (Random Phase Multiple Access) services or an Iridium satellite. The beacon essentially becomes a search and rescue distress device supported by LPWA network connectivity.
The solar powered beacon periodically sends the GPS coordinates of a fishing boat to the shore-based RPMA access point within a radius of 31 miles. The position reports are integrated with an on-shore software that monitors real-time vessel position. The solar-powered beacon works as a two-way communication and broadcasting device.