RapidSOS is a New York based advanced emergency communication & analytics startup that pinpoints cellphone callers by creating a rich data link from any connected device to 9-1-1. People caught in an emergency can call or text 911 using RapidSOS smartphone app, Haven. Along with the help request, the Haven app sends GPS location data to 911 call centers. The company also closed $14M Series A that brought its total equity funding to $19M.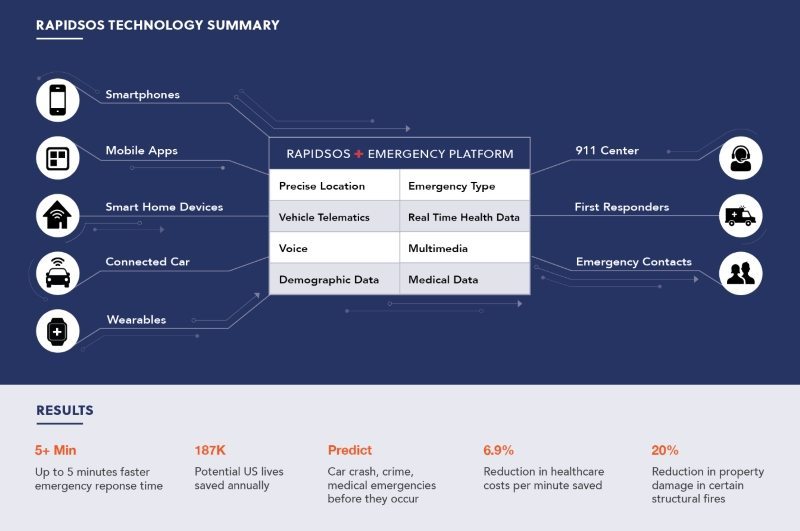 The major problem the startup solves is that "operators often can't see the exact location of cellphone callers", wrote Ryan Knutson of Wall Street Journal.
The solution works by ONE-TOUCH-911 button on RapidSOS iOS and Android app that sends precise location, emergency type, and medical/demographic information to 9-1-1. Users can transmit rich data (telematics, health, location, sensor, etc.) directly to 9-1-1 & responders by integrating the Haven API/SDK into connected devices.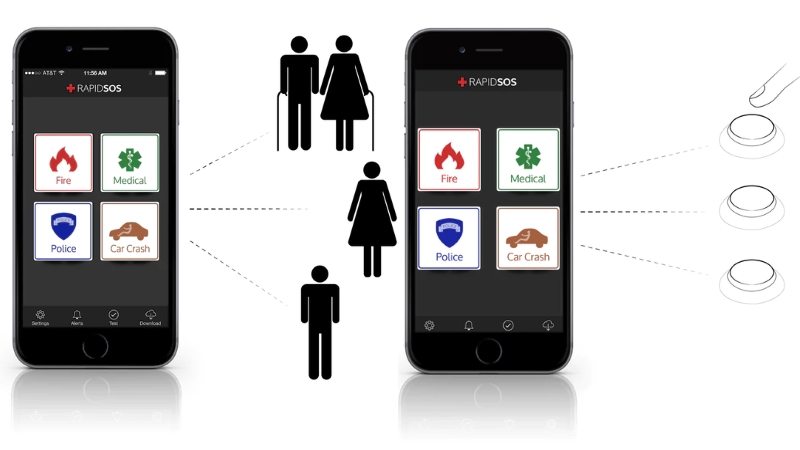 The company's main products are Haven SDK & API, Haven App for Business, and predictive analytics platform. The enterprise solution of RapidSOS is sold to companies for insurance, fleet management, and corporate security. It also offers safety solutions for non-profit sector such as schools and universities, municipalities, and affinity groups. RapidSOS sells $29 annual package for individuals, and $49 annual for families.
A major differentiation of RapidSOS to that of carrier companies and other 911 apps is that the former is able to deliver location information to the 911 center more accurate than what the wireless carriers communicates. In demo tests, RapidSOS was able to locate the caller "within a few feet while the carrier data was off by about 1,000 yards".