Roambee, an IoT asset visibility software-as-a-service (SaaS) startup, closed a $4.1 million Series B round on Thursday with a $3.1 million investment from Deutsche Telekom.
In addition to the investment, Roambee will be teaming up with T-Systems, the corporate communication branch of Deutsche Telekom which owns T-Mobile. The alliance with T-Systems offers Roambee an impressive global infrastructure and scalable platform which will allow the startup to expand considerably.
Through Roambee, companies request any amount small sensor nodes called "Bees" which then monitor goods and assets while reporting data back to the BeeCentral service via cellular connection. The nodes monitor a huge variety of conditions, including GPS location in real time, temperature, motion, and gas emissions. When they're no longer needed, Bees are sent back to or picked up by Roambee with no hassle to the customer.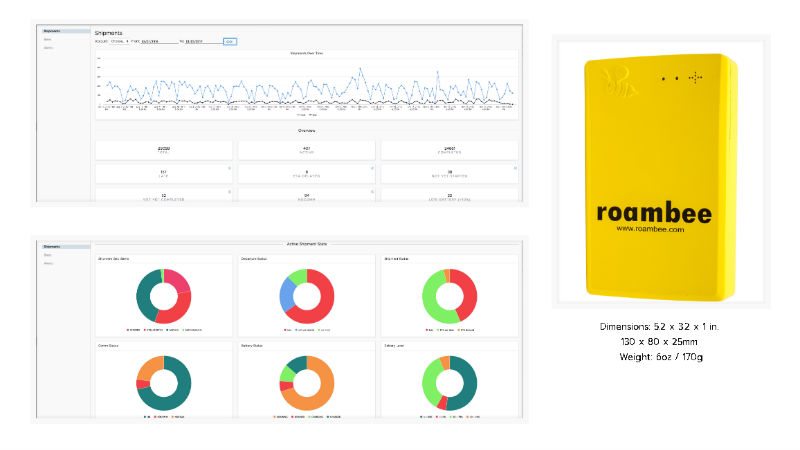 Roambee plans to use some of the funds to develop its software further in order to make better predictions about the state of a company's goods in real time. "It's not about 5,000 alerts being sent out, but about bubbling up the five that are the most important," said Roambee CEO Sanjay Sharma. It will also use the funds to increase global sales and marketing for the service.