For smart home and artificial intelligence (A.I.) company, Rokid 2017 looks to be a promising year.
On November 1st, Rokid announced that it had raised $50 million in Series B funding with a valuation of $450 million. This round of funding included two new investors, Advantech Capital and IDG Capital Partners, as well as returning Series A investor Walden International.
"The financing is a strong vote of confidence." Said Misa Zhu, founder and CEO of Rokid. Zhu also said the funding will help them prepare for introduction into the U.S. this year. Rokid officially launched in China in 2015.
With their award winning A.I. and deep learning technology, Rokid hopes to be the perfect family companion. Providing proactive information and entertainment is just a small part of what it can do. Rokid can also perform household chores like vacuuming and temperature control by connecting to other smart home devices, like Roomba and Nest. Through its 12 megapixel high resolution camera, you can control Rokid with facial recognition as well as gesture recognition. Then, of course, there is voice recognition, which is accurate even while the speakers are playing at full volume.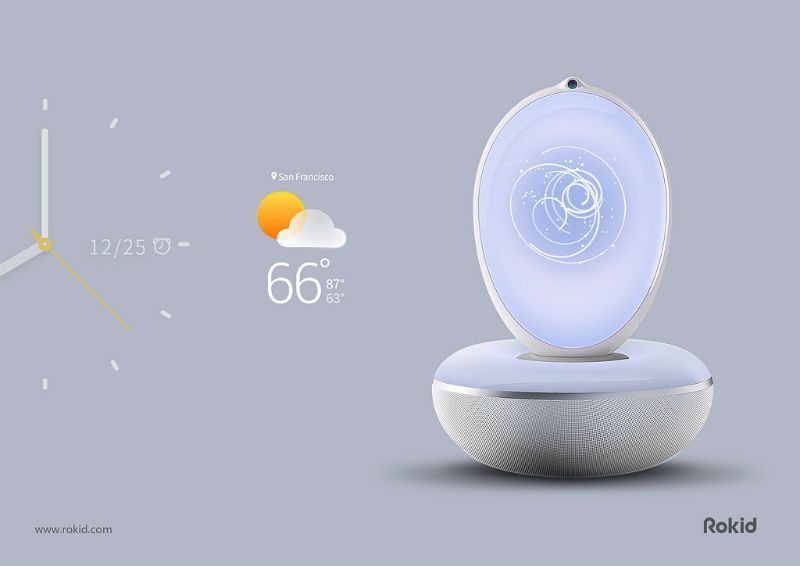 Rokid's three-dimensional tear drop shape, DLP projector, and LED display, look like the head of a robot that was designed by Jobs and Ive themselves. It will certainly be an interesting addition to the red hot voice home assistant market.