Burst pipes and water leaks can lead to costly plumbing and expensive messes.
Roost, maker of the smart smoke alarm and smart battery, is releasing Roost Smart Water and Freeze Detector in Feb to their product line to save customers (and insurance companies) thousands of dollars in expensive repairs and claims.
According to the Insurance Information Institute 1 in 55 homes has a water/freeze claim per year with an average of $8000 for each claim.
The Wifi detector's multi-sensor detection notifies users in the event of water leaks, dangerous temperatures, and high humidity. The alarm alerts go directly to the owner's smartphone through the Roost App where a user can set alert types and what range of temperature and humidity to track.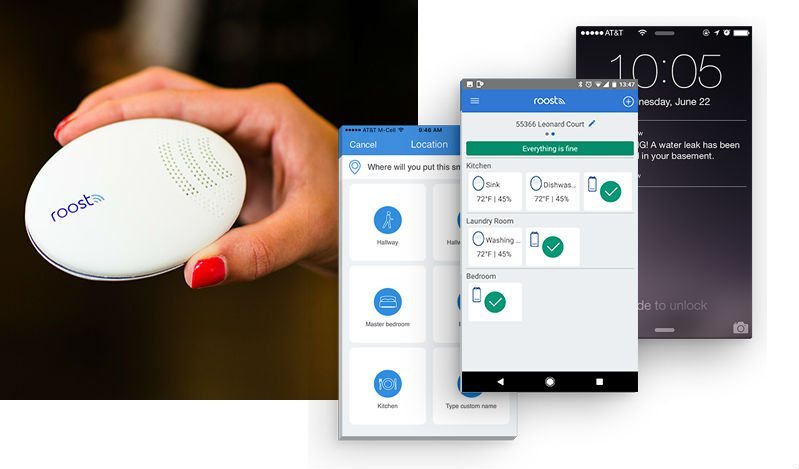 The install takes less than five minutes, and offers a unique system that allows the user to invite friends or family to receive alerts when the owner is away.