Triggi, an IoT device connectivity startup from the Netherlands raised $1.3M. The investment round was led by Pim Schmitz, the CEO of Talpa.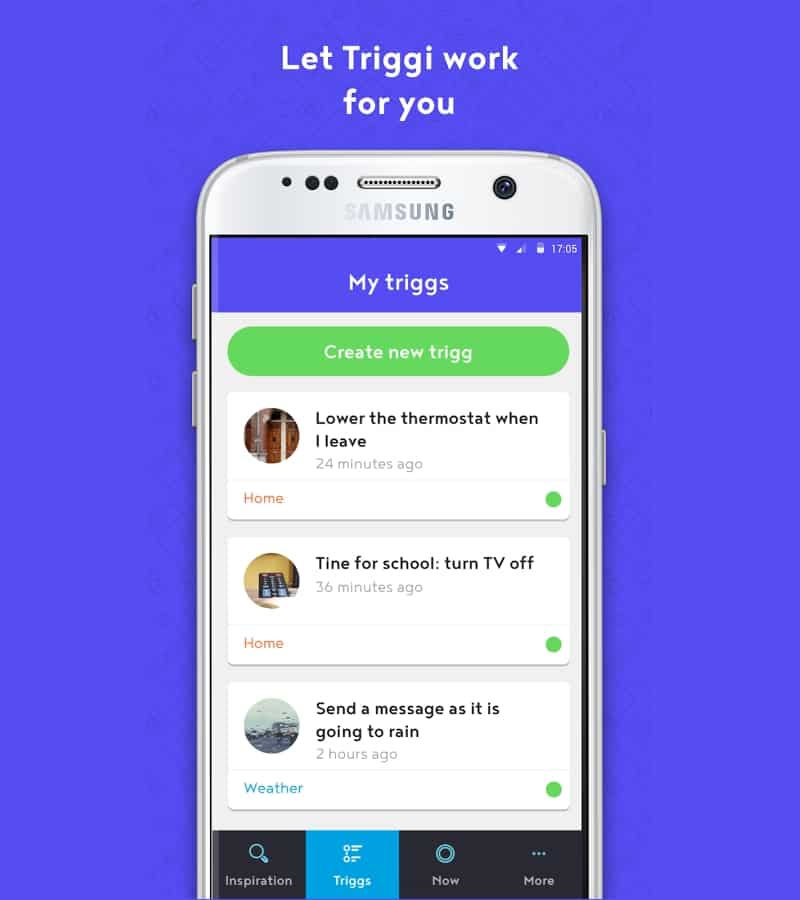 Triggi Android App
Triggi helps Philips Hue, Fitbit, Amazon Alexa, Next Thermostat, and other connected devices talk to each other. The founding team previously launched Toon, a European equivalent of Next Thermostat. Triggi will use the funding proceeds to fast-track the development of the platform.
Customers can connect online services and smart devices to each other using Triggi. For instance, one can set the alarm automatically if not at home. Or switch on the lights when the sun goes down.
The startup defines a 'Trig' as a "personal selection of conditions and actions to make something happen through the Triggi app. A condition is a thing that should happen for the trigg to start. A trigg consists of at least one WHEN condition and one THEN action".
There are other connectivity services as well, like IFTTT and Zapier primarily for connecting web services. However, Trigg is aimed towards 'connected devices' that might need multiple conditions and triggers to be able to connect to each other.