Swidget, a smart modular electrical outlet launched its Kickstarter crowdfunding campaign in July this year. Until now, 789 backers have $67,768 pledged of $40,000 goal. Its first stretch goal is raising $100,000 before the campaign ends in 3 weeks.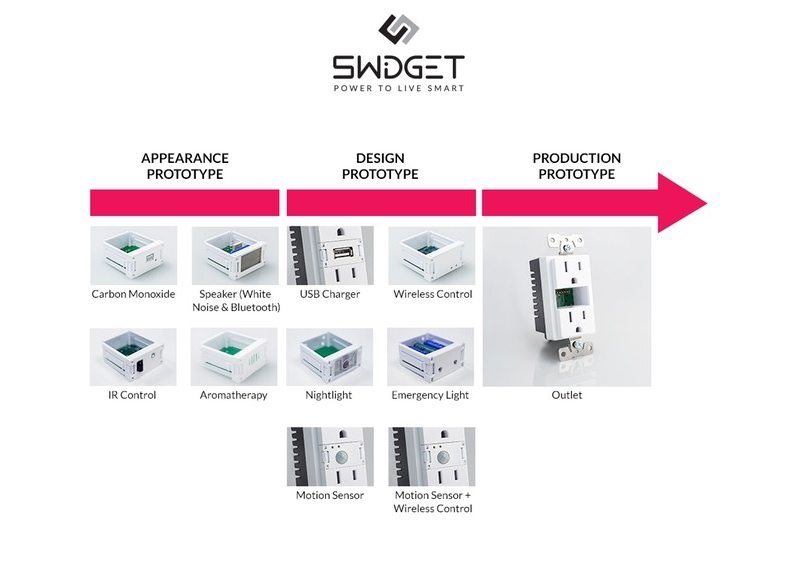 Swidget lets users swap in different inserts to add smart functionality to the electrical wall-outlets. The startup plans to eliminate the need to have multiple smart home electrical outlets to control different products such as thermostats, security alarms, or motion sensors. It does so through its 'Swidget' smart wall-outlet that consists of two elements i.e. Swidget Outlet and inserts. The outlet has a cavity in which users can add function-specific 'inserts'.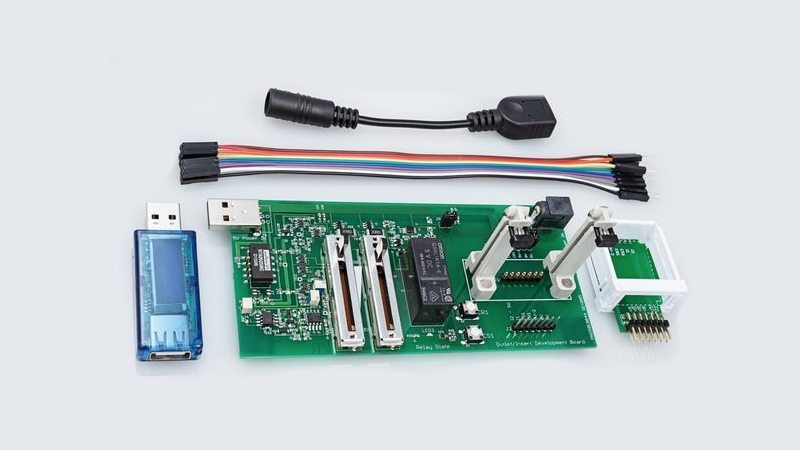 The inserts can be controlled via Swidget's smartphone/tablet app. The outlet also works with multiple 3rd party smart home devices. Installed using the existing wiring in a home, the outlet enables users to power multiple inserts such as motion sensors, IR control, speaker, on/off control, and temp/humidity control.
Swidget's own inserts include USB charger and nightlight. "One of the things we thought about from the origins of the idea was that we wanted Swidget to be easy to install, and we wanted to minimize the requirement to change the wall boxes or to cut drywall. We wanted to ensure the inserts all fitted within what is essentially a standard wall box outlet size, so it could be a straight-up replacement for the existing electrical outlets that are used in home construction throughout North America," said Chris Adamson, co-founder of Swidget.
The following graphic shows different use cases Swidget is suitable for: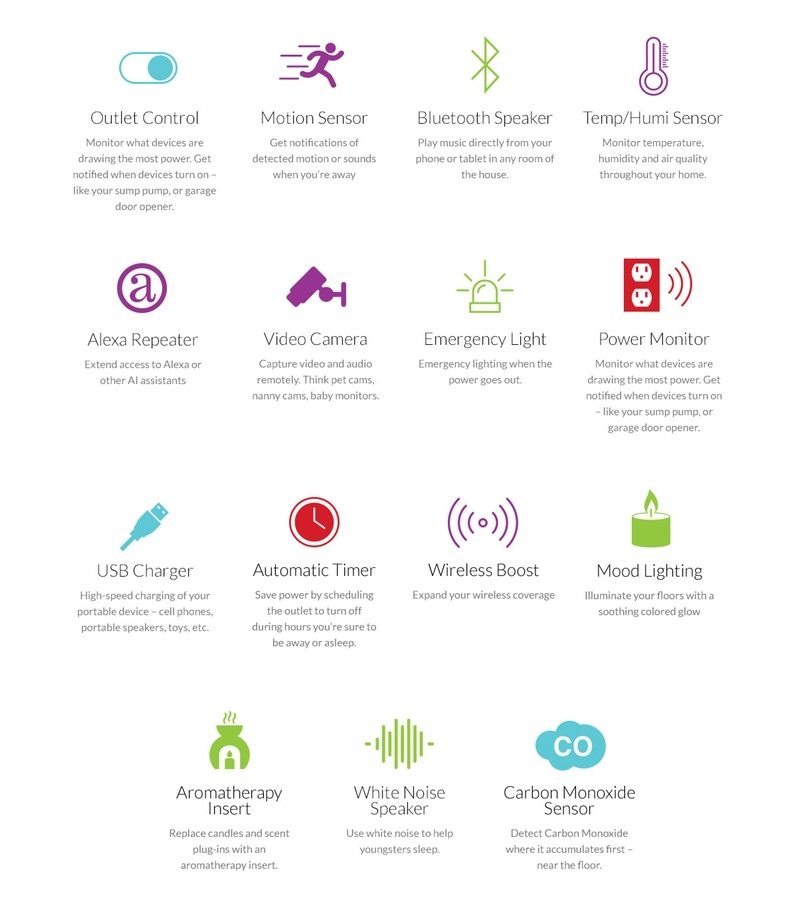 It supports WiFi, Z-Wave or ZigBee protocols for connectivity.