enModus, a smart building technology company that sells lighting and energy management solutions has raised a £3m Series A round.
The funding was led by shopping center giant Intu, Breed Reply, and Finance Wales, a British SME investment company.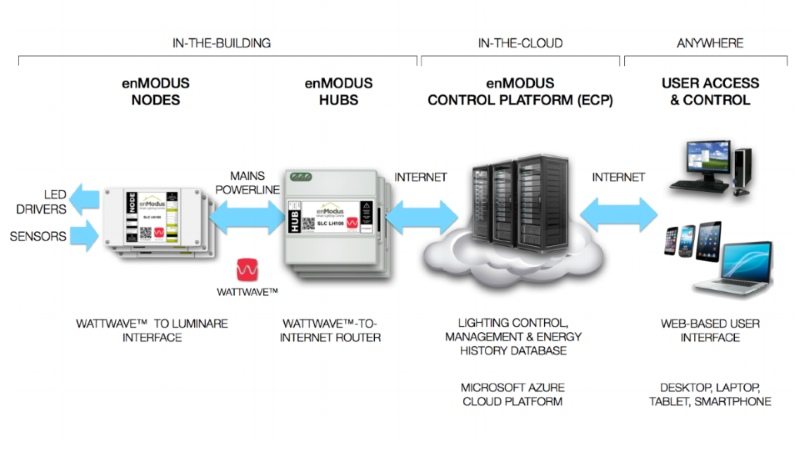 The company enables commercial building owners to remotely control, monitor and connect to lights and products. Its core solutions include smart commercial lighting and building energy management.
At the core of its smart solutions is Wattwave, a connectivity protocol that lets enModus embed connectivity in appliances and buildings. So you may consider Wattwave as an alternative to Wi-Fi and Bluetooth that have a lower range of connectivity in smart home solutions.
A typical commercial lighting solution of enModus has three core components i.e. LED drivers and sensors installed in the building (packaged in a node and a hub), the enModus cloud-platform, and lastly the web and mobile based application. The customers can use the enModus mobile and web app for monitoring and analytics of smart lighting products installed in the building.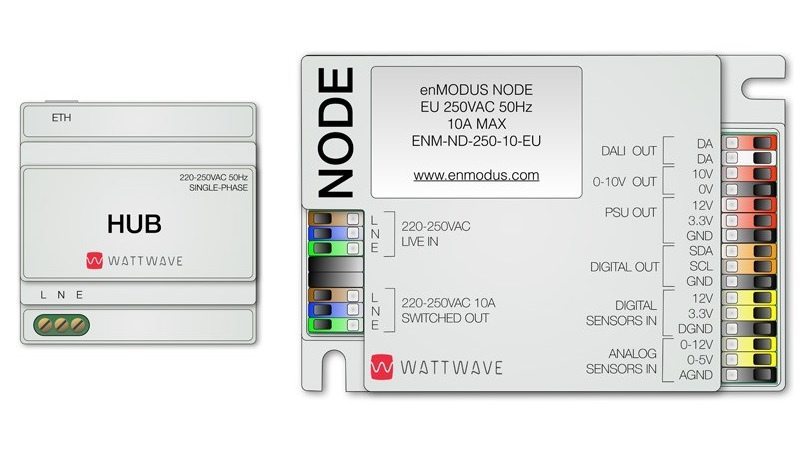 The company's CEO has been optimistic about the competitive advantage of the technology underlying enModus. "We offer something wireless technologies like Wi-Fi and Bluetooth cannot deliver. Wattwave offers extremely robust, long range and affordable communications for low bitrate monitoring and control applications, uniquely filling this gap in the market", said Andy Heaton, founder, and CEO of enModus.
He was also enthusiastic about new cash being injected into the company. "It will allow us to rapidly grow our customer base across multiple regions. The Internet of Things (IOT) is driving new possibilities for control of a wide range of devices from LED lighting to building control and other connected systems. It's a huge market and we're now well-placed to take advantage of that."
Previous and new investors who provided funding to enModus will complement the company's growth plans. It obtained seed funding from Breed Reply in Oct 2015, an IoT-investor whose parent company 'Reply Group' offers consultancy, systems integration and digital services to companies across Europe. Similarly, the recent investor Intu is a key player in commercial real estate, a major target market of enModus.