Sol Chip, a startup out of Haifa, Israel, has finally achieved what seems impossible: an endless battery powered by the sun that doesn't need to sun to operate. Introducing the Sol Chip Pak, a technology that offers 24/7/364 power to small devices, maintenance free, for up to 10 years.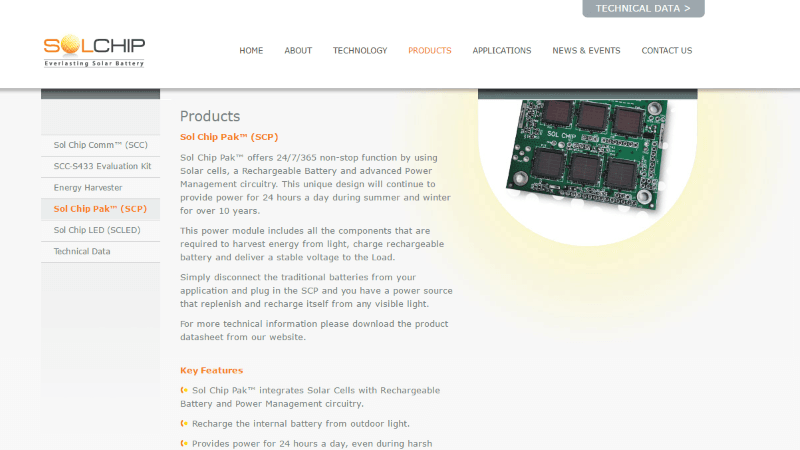 The Pak uses a combination of solar cells, a rechargeable battery, and an advanced power management system to provide constant power to small devices regardless of harsh conditions or even a lack of light.
"The company offers the missing technology that will improve batteries' life or in many cases eliminate the need in a battery as a power source in low power applications," said CEO and founder of Sol Chip, Dr. Shani Keysar.
This technology has huge potential to provide clean power in hundreds of IoT applications that utilize wireless sensors – using the Sol Chip Pak, sensors would no longer require an external power source or need to have their batteries replaced/recharged at regular intervals.