Soofa, an MIT Media Lab spin-off raised $2.5M in Seed Round. Led by Underscore VC, other participants included Accomplice and Pillar. Soofa had also raised $675K seed round before the recent round, The startup builds solar-powered hubs for smart and social spaces in cities.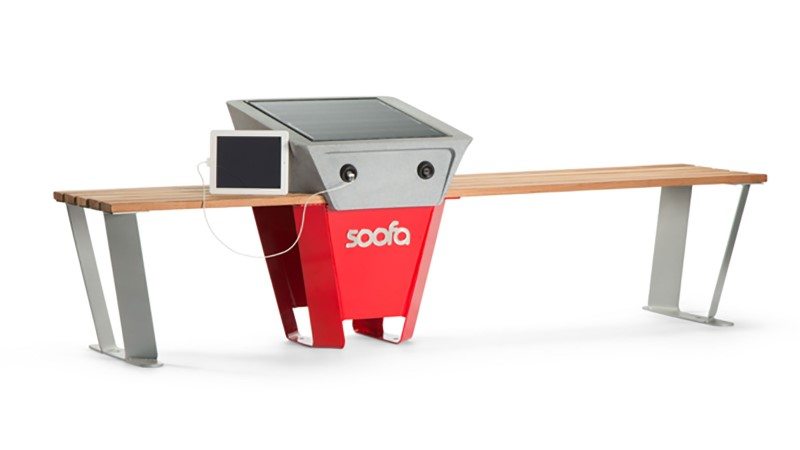 Soofa is led by founders Jutta Friedrichs and Sandra Richter. The three main products of the startup are Soofa Bench, Soofa Sign, and Soofa Pro Sensor. The bench charges people's phones and has space for 3 people to sit. The primary customer of the bench are parks, bus stops, downtown plazas and city governments.
Soofa Bench sensor, also known as Soofa Pro, measures activity in outdoor public spaces. You can see how people are using the spaces in your city, neighborhood, or mixed-use real estate project. It brings benches into the internet era and gives you detailed insights into space utilization. The City of Las Cruces, New Mexico used Soofa's technology to measure pedestrian traffic and analyze the patterns of public WiFi use.
Companies can use the Soofa Bench backrest for marketing by sponsoring the bench.
Soofa Sign is the solar-powered Eink sign for smart parks and bus stops. Its main use cases are branding and wayfinding which can also be used to communicate bus arrival times and event programs.