There's a robot in aisle 5, and it's not there to vacuum the floor. Meet Tally, the retail robot from Simbe Robotics. Tally fully automates the process of auditing store shelves – a task that dreaded by most retail workers.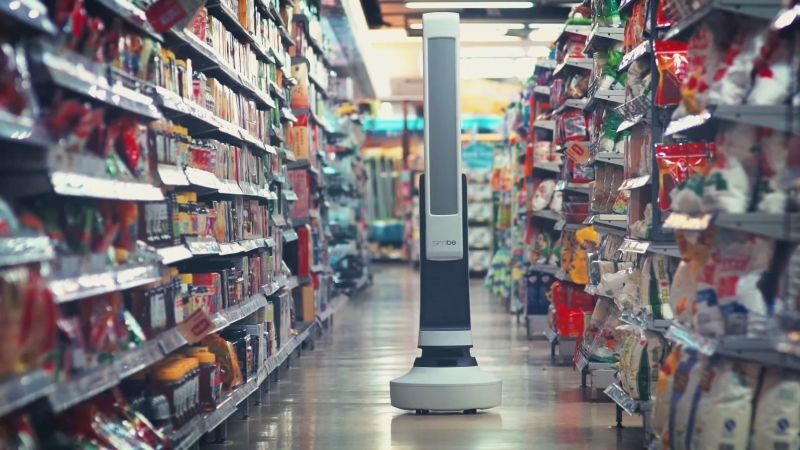 Full-store audits involve making sure that items are in stock, in the right place, and marked at the correct price. These tasks must be repeated over and over, typically take several hours to complete, and tend to be very inaccurate when done by humans.
Standing at 93 centimeters tall, Tally provides a compact, efficient way for retailers to keep their shelves stocked, and their profits high. Tally moves in four-foot increments, taking high-resolution photos of shelves. These photos are then analyzed for inconsistencies in product pricing, quantity, and placement.
Tally is designed to move alongside customers, using sensors to track its movements in real time. This is achieved using similar technology to self-driving cars, only on a much smaller scale. This technology keeps the Tally unit from bumping into customers, shelves, and other objects that may move around it.
Major retailer Target is experimenting with Tally as a way to keep their inventories stocked. Other retailers such as Lowes and Best Buy are working on their own inventory and shelf-auditing bots as well.
What one can expect to see from here is a gradual, yet fundamental change in the retail shopping experience. The creators of Tally emphasized that their robot is not intended to replace human jobs – although it is significantly more efficient and accurate than human workers. Rather, Simbe Robotics aims to refocus the human role in retail from checking inventory to directly helping customers in their shopping experience.