Macchina, a Minneapolis-based technology company, has developed a new way for owners to interact with their vehicles. Called the M2, the device is a Beta version of an inexpensive, open-source, and versatile development platform that access a vehicle's internal computer. This access allows car owners to optimize vehicle performance, and to develop specific functions for their vehicle to perform.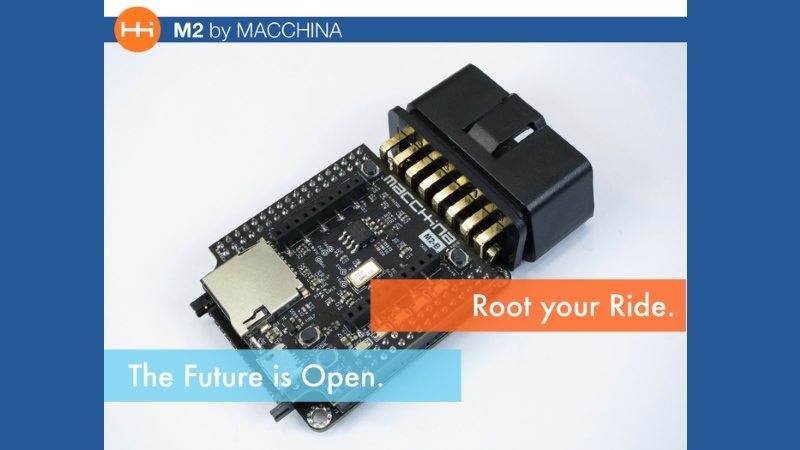 Macchina's M2 Beta has already raised over $30,500 on Kickstarter, surpassing their initial goal of $25,000.
The M2's hardware closely resembles an Arduino Due, but it is 50 percent smaller. At a compact 2.22" x 1.60" x 0.62", the M2 easily fits under a vehicle's hood or dashboard. This unit has a modular design, which allows for easy and inexpensive upgrades.
The device's hardware is divided into two boards: a processor board and an interface board. The processor board features a SAM3X8E Cortex M3 MCU, a High Speed SD card, RGB LEDs, a USB port, and a wireless DIGI XBee socket to connect to Bluetooth, WiFi, GPS, and more.
The interface board has two high-speed CAN interfaces, a single wire CAN interface, and LIN which contains older OBD protocols such as ISO 9141 and J1850. This diverse range of features allows the M2 to connect with nearly any vehicle manufactured after 1996.
The M2's software uses the Arduino IDE, and Macchina itself has joined the Arduino AtHeart program. This program grants affiliated companies access to Arduino's community-based software libraries. Macchina is committed to open – source software development, with a strong emphasis placed on user contributions.
To help their users contribute further in this process, Macchina has also released an M2 project help book along with their M2 units.