The Torque-Link -LXRS from LORD MicroStrain is a specializedsensor node designed to precisely measure torque and strain on rotating shaftsand wirelessly transmit the data to the remote Node Commander software. The node's wirelesscapability means that it can transmit data on rotating components without the need for a bulky andunreliable slip ring, saving hours of installation time.
The node features a rugged ABS housing ideal for long terminstallation on rotating shafts of any size without any mechanicalmodifications, and the replaceable battery helps minimize unplanned downtime.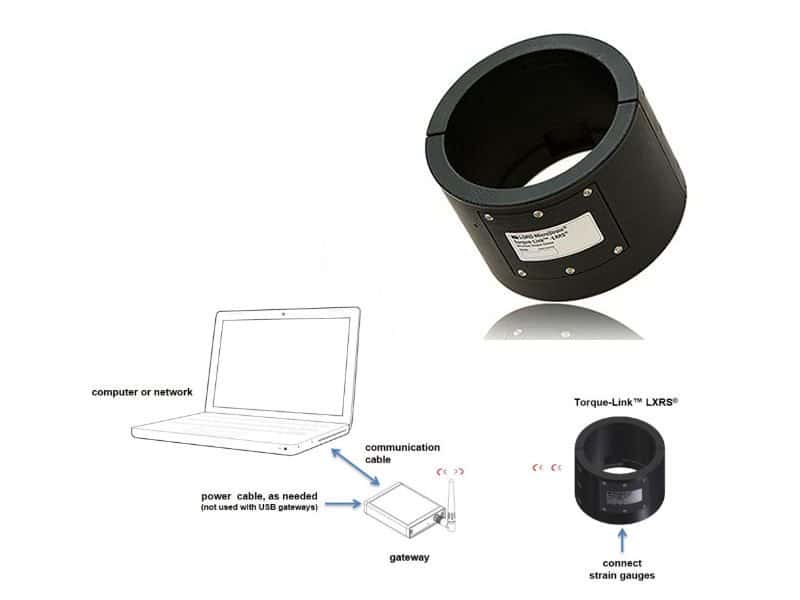 The Torque-Link -LXRS node is ideal for applications inflight testing, rotating machinery analysis, and condition-based maintenancedue to its fast installation time, burst mode, and high-frequency "burst mode"that allows for accurate root-cause analysis of torsional vibration anddriveline resonance.
Remote multi-node programming and node-to-node samplingsynchronization allow for accurate and lossless data collection and analysisacross entire systems without the limitations of wired sensors.