Tryst Light Energy is energy harvesting hardware intended for IoT devices. It needs four hours of sunshine (with relatively small brightness of only 200 lux) to charge IoT-based sensors for 24 hours.
The startup launched on Kickstarter is offering the environment edition, movement edition and dev edition priced at €74, €69, and €59 respectively.
A feature list of the three editions can be viewed on the company's Kickstarter campaign page.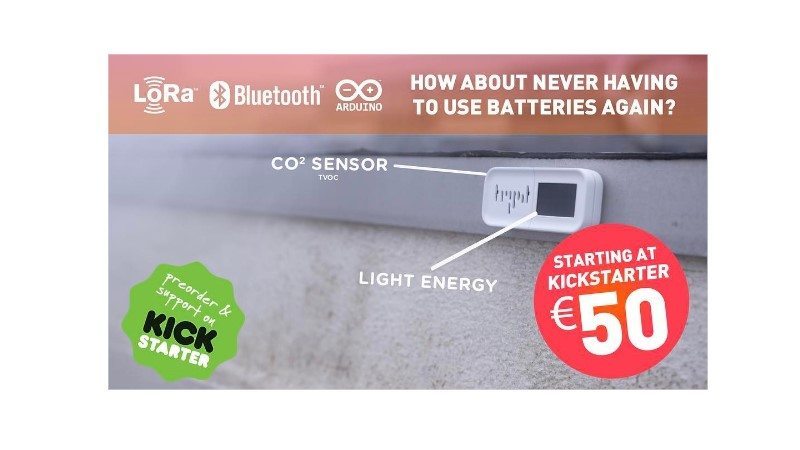 Tryst launched its Kickstarter fundraising campaign on March 9th, 2017. With 77 backers and 27 days to go, Tryst had €4,981 pledged of €30,000 goal at the time of reporting.
Majority of IoT solutions require batteries to power the sensors. Batteries need to be charged, replaced and maintained. Another disadvantage of battery-powered IoT solutions is that a battery charges slow, and wears out after some charges. Tryst claims to eliminate the need for batteries.
Its Environment edition lets you measure temperature, humidity and the amount of CO2 in the air. The movement edition measures motion, finds your location and records the altitude at which you are. The dev edition is for developers, which contains only the basics (programmable. connectivity & the Light Energy module).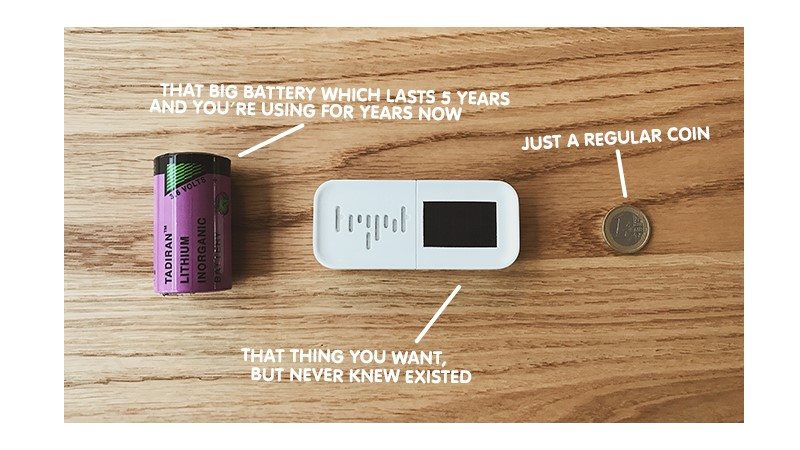 The device contains an energy module, an energy-storage capacitor (Super-Cap), MCU and a radio (Bluetooth 4.2 and LoRaWAN). The real magic is in the Super-Cap that stores around 1.7 mWh for moments without light or peak usage with a life-expectancy of 50,000 cycles. Simply put, the capacitor stores and deploys small amounts of energy super-fast with little to no wear.