On January 3rd VELUX, a company focused on "creating a better living environment" via their roof windows, skylights, and shutters announced a partnership with the IoTsmart-home company Netatmo in order to develop a complete system forindoor energy efficient environment management.
VELUX Active, as it's called, will use Netatmo outdoor weather station, indoor climate monitor, rain/wind gauge and smart thermostat product line to automatically measure the temperature, light, humidity and air quality of your home and use that data to automatically open or close your Velux product line of roofs windows, blinds and shutters.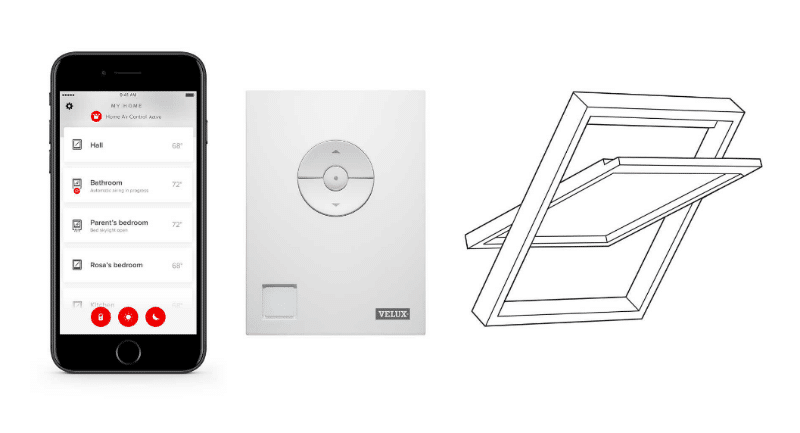 The WiFi enabled solution comes with a voice controlled app and ensures optimum indoor climate while saving energy.
In the press release, VELUX Group Senior Vice President Michael K. Rasmussen stated that "Very soon, your home will be able to help look after your health, by ensuring you get plenty of daylight and fresh air exactly when you need it"