Yonomi, a mobile app and an enterprise cloud platform that lets users integrate their existing smart home devices raised a $5M Series A financing. It was led by led by Gentex, a leading supplier of connected car and digital vision features for the automotive industry.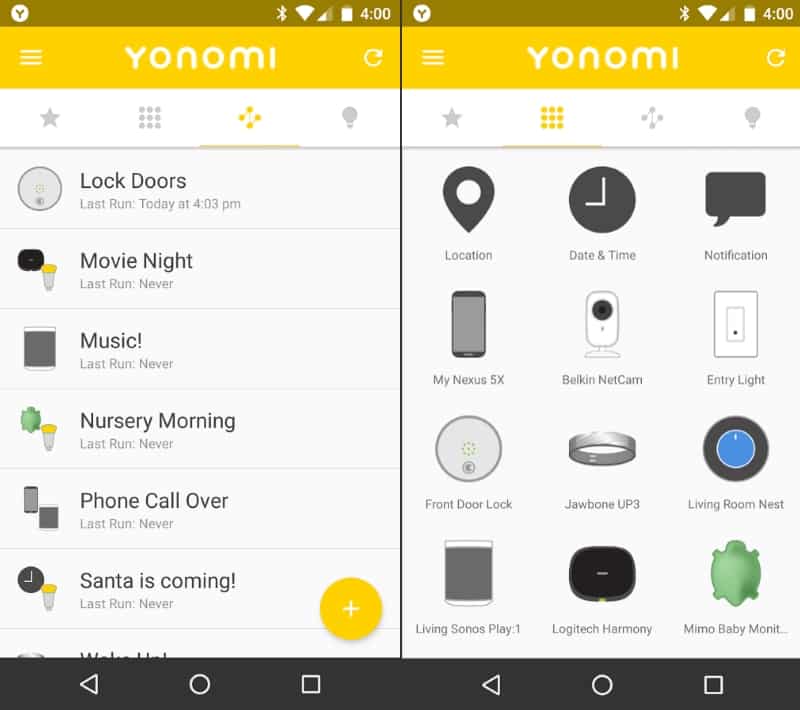 Yonomi – Smart Home Automation Android App
The investment from Gentex is a 'strategic' one as the company is looking for ways to enhance its 'connected car' offerings by integrating them with smart products. Gentex launched HomeLink Connect, an in-vehicle home automation control. The control allows vehicle owners to trigger smart home Routines remotely from their car's center console and/or rearview mirror. "The investment and partnership with Gentex further cements Yonomi's position as a leading IoT platform," said Kent Dickson, co-founder, and CEO of Yonomi.
Using Yonomi's SaaS platform called Yonomi One, users can remotely control and integrate smart home products like Amazon Echo Dot, Sonos Play, and Philips Hue Color bulbs.
The company announced it will use the funding proceeds to expand its business and further promote its ThinCloud platform, channel partnerships, and sales and marketing.
Use the Postscapes IoT Home Guide to find and compare top Internet of Things home products and systems.