Alex Kiessling is a Vienna based artist that is looking to use the assistance of two ABB industrial robotic arms to simultaneously create a work in three countries.
On September 26 Kiessling will begin working on a unique piece at the Oval Hall at the MuseumsQuartier complex in Vienna. At the same time stationed in London's Trafalgar Square and in Berlin's Breitscheid plaza the robotic arms will begin work on their own canvases replicating Kiessling's movements in real-time.
Live streaming video will also keep audiences at each location up to date as the work progresses.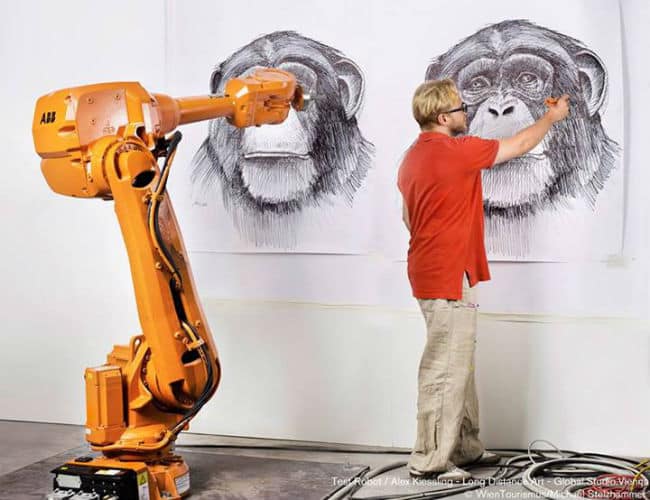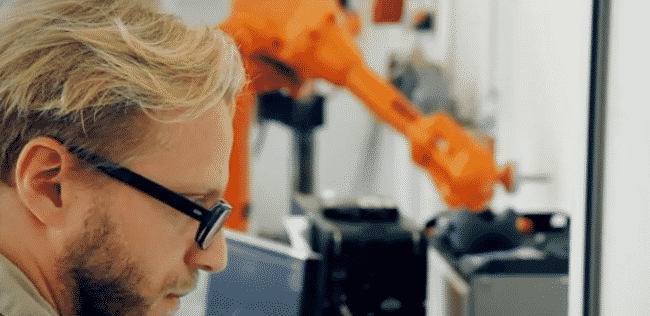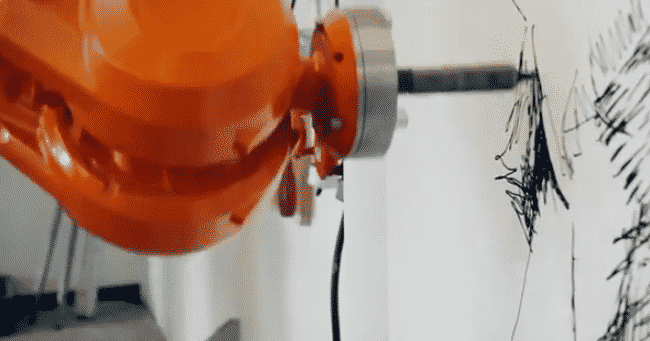 You can view some of Kiessling's existing work at: Alexkiessling.com or follow the latest event details on the project's Facebook page here.
Related: Networked Art, Waves, Tele-Present Water, Art Assembly Line
h/t: PSFK
Image Credits: Vienna Tourist Board, Artist