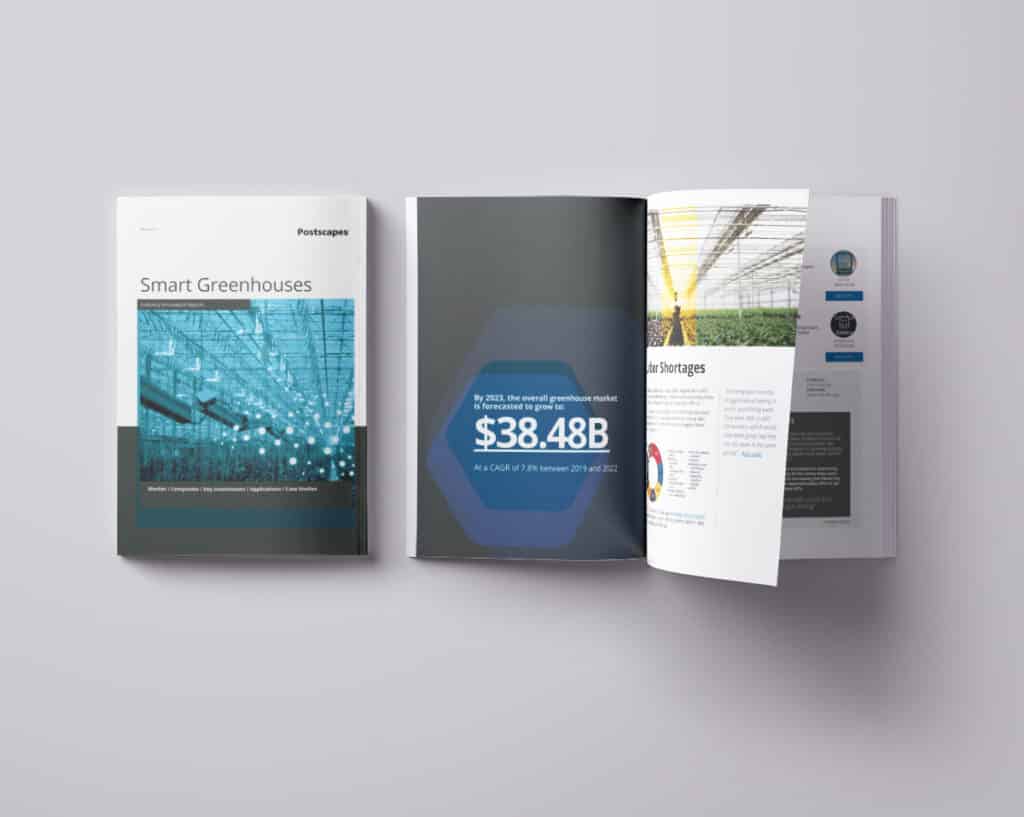 Report Includes:
125 Pages
Market forecast (We expect the "smart" automated portion of the greenhouse market to make up
x.xx% of the Global Greenhouse market by 2023 - Total size of the greenhouse smart product market will be x.xxB by 2023 with a
CAGR of x.xx%
Key Markets
100+ Companies w/ product overviews
Crop Overview
4 Key market trends
11 Case Studies
Market Map | Market Mover Industry Map | Greenhouse Typologies
Investment & Acquisition Activity
Resources: Notable News | Online Events & Blogs | Commercial Operator list
Introduction:
A wide array of pressure are being placed on the food industry. From labor shortages, shifts in the climate, and the need to feed a growing global population out to 2050, to consumers increasingly demanding healthy and sustainably grown food.
Technological development is continuing to advance with LEDs improving in quality and seeing pricing economies of scale, while machine vision systems and data gathering sensors are hitting the market.
Combined these trends have increased the use of modern greenhouses as the best option to produce the fresh vegetables, herbs, fruits and fish to meet current demand and fulfill tomorrows food needs.
In the following pages, Postscapes' has summarized 4 macro trends driving the future of the greenhouse industry and then we focus on five larger components of every greenhouse operation: Plant Conditions, Environmental Conditions, Material Handling, General Greenhouse, and Data & Management. These highlight specific systems and how greenhouse operators can harness new tools, and data to improve their operation efficiencies, increase yield and save resources.
Additionally, each section includes quotes from experts who talk about the larger significance of these applications, plus case studies. product spotlights and "Next-gen" implications that point to what's possible next.
We appreciate the opportunity to share what we hope is a compelling story around the future of greenhouse production and its impact. We look forward to participating in the larger discussion as these new innovations reshape the industry.
---
Table of Contents
MARKET OVERVIEW
Market size and forecast
Crop overview
Growth pressures
SYSTEM COMPONENTS
0 - Automation Overview
1 Plant Conditions
Plant DLI Light Sensors
Plant Moisture Sensors
Direct Plant Temperature Sensors
Plant Growth & Crop Monitoring
NextGen: Drone Data Capture
Automatic Dosing/Fertigation
Automated Irrigation
NextGen: Deep Water Hydroponics
Deleafing Machine
Precision Pesticide Spraying
Supplemental LED Lighting
LED Crop Interlighting
Geothermal Root Zone Heating & Cooling
2 Environmental Conditions
Interior & Exterior Climate Sensors
Automated Curtain Systems
Automated Climate Control
Next Gen: Drone spraying light diffusing shade paint
Supplemental CO2 Dosing
3 Material Handling
Automatic Transplanters
Robotic Harvesting
Internal Transport
Next Gen: Autonomous spacing forks
Product Spotlight: Autonomous rack movers
Machine Vision Quality Sorting
Packaging & Shipping
4 General Greenhouse
Simulation Software
Solar Greenhouse Glass
Next Gen: Urban Rooftop Greenhouses
Cogeneration
Next Gen: Cryptocurrency Heated Greenhouses
Controller Hardware & Software
5 Data & Management
Team Safety & Tracking
Cart & Product Tracking
Service Spotlight; CC Equipment Pool
ERP Management Software
STRUCTURE & FINANCIAL
Market Map
Key Investment
Key Acquisitions
SUPPORTING
Resources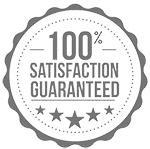 Get this report
$99.00
(Early bird pricing normally $379)