Tado, the Munich, Germany, based maker of smart home heating systems, has a cool new product in the works this summer. The Kickstarter for Tado's forthcoming AC control unit closed today with more than $200,000 in funding. Units are set to ship in August.
Like Tado's home heating control systems, the AC controller will use residents' smartphones to determine whether anyone is at home — or is on the way home — and adjust the indoor temperature accordingly. It also checks local weather forecasts, is packed with a wide range of sensors (Temperature, humidity, noise, ambient light) and includes an intelligent algorithm that learns over time how to squeeze the most energy efficiency out of the particular cooling system in the home, and adapts to residents' patterns of coming and going.
Tado is designed to work with any air conditioner that has a remote control — it's preloaded with infrared signal codes compatible with more than a dozen manufacturers. Tado lives on the wall and can control multiple ACs in a single room, so multi-room homes will need more than one Tado controller. But there's an advantage to that: Tado connects over WiFi, 802.15.4 @ 2.4GHz (6LowPan) and Bluetooth Low Energy, which allows it to detect which rooms are occupied (based on smartphones, Bluetooth trackers, and other devices) and turn the AC units on and off accordingly.
Mobile and web apps also provide manual controls, scheduling, and temperature and power consumption data.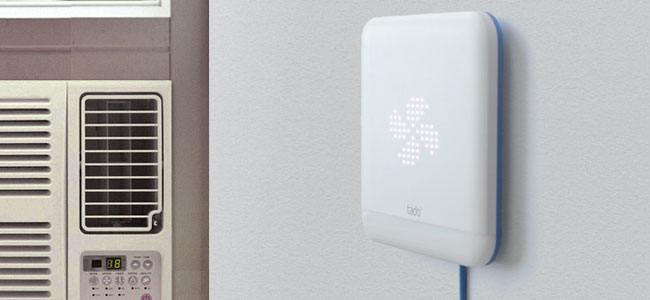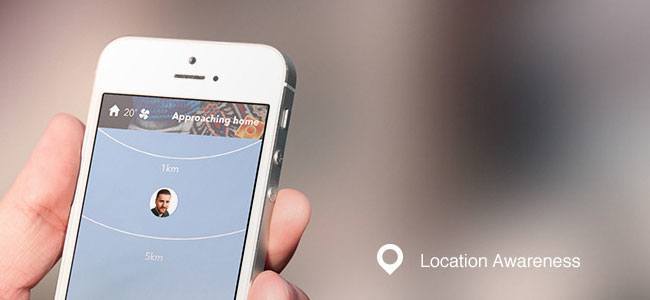 The success of Tado's heating control systems bodes well for the AC version. In addition to automatically keeping their homes at a comfortable temperature, Tado users are already saving about 30% on home heating costs. The design team hopes to achieve up to 40% energy savings on cooling.
Visit Tado's website to place a preorder, or see the video below to learn more.
Related: Tado Heating, Wireless Vent