Sensibo is a smart controller that can replace the "dumb" remote control of your window unit or central air conditioner. Just stick it to the face of an AC unit and plug the hub into your home router. Sensibo is pre-loaded with plenty of infrared command codes, so no matter which AC brand you have, the mobile or swartwatch app can translate your distant gestures into cool, comfortable air.
But Sensibo does more than replace the remote. It's packed with sensors to track temperature and humidity, monitors whether anyone is in the room using iBeacon, checks local weather forecasts, and even collects data from your smartphone to know whether you're driving home or coming in from a bike ride. All that information helps Sensibo keep your home at an appropriate temperature while boosting energy efficiency (reducing your appliance's carbon footprint by an average of 40 percent claims the company).
One important feature is that Sensibo doesn't interfere with the AC's original remote control — in fact, it senses any commands coming from the remote and syncs the app accordingly. If you have multiple AC units, you'll need a Sensibo pod for each one. They communicate via Zigbee with the central hub, which connects to your router with an ethernet cable. Every pod uses CR123A camera batteries for up to three years of power. A developer's API is also planned for the device so it's functionality can be combined with your other connected home products.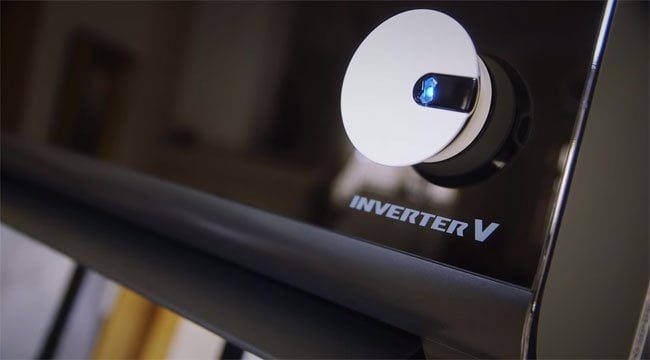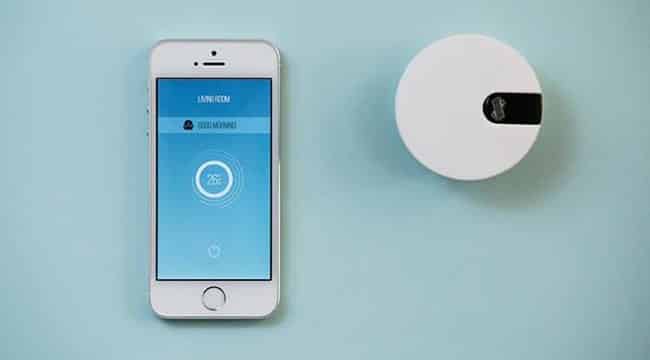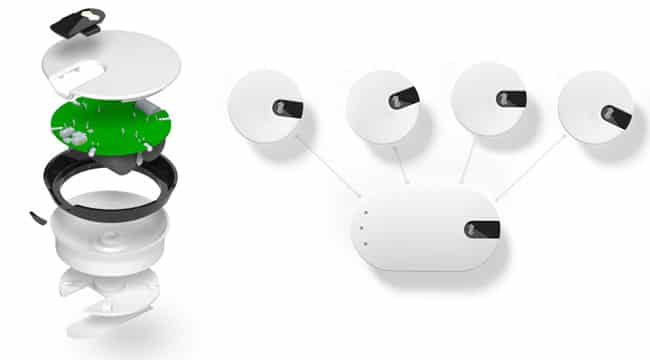 The Sensibo design team, based in Tel Aviv, Israel, is wrapping up an Indiegogo campaign on July 19 and expects to deliver their first production run in January 2015. If you're not already heading over to the campaign page to place a preorder, let the seriously suave pitchman in the video below convince you.
Related: Tado, Smart outlet round-up